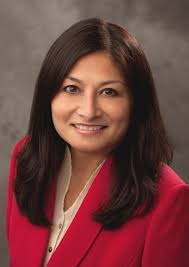 B2B communicators frequently deal with bulky technical information, but they don't know how to mine numbers and facts to create compelling stories. With newsrooms competing for Web audiences, such corporate research is in growing demand. Journalists now have the technology and skill to perform sophisticated analytics that can produce rich editorial content ideal for boosting traffic and engaging audiences. From listicles to infographics, data-driven B2B content gives news outlets new ways to merchandize complex stories.
Having originated as computer-assisted reporting for financial markets, election results, sports and weather, the increased use of data analytics in newsrooms has spurred PR opportunities.
"The real concentrated effort to focus on data journalism—figuring out how to parlay data into stories—has taken off in the past five years," said Rob Barry, The Wall Street Journal's co-chief of data journalism, during a recent media conference presented by G&S Business Communications.
Eric Chemi, CNBC's senior editor-at-large of data journalism, noted the elevated approach to media relations. Chemi works with PR pros on exclusive data stories, with the resulting report running across several NBC News properties.
Below, senior communicators and researchers share tips for how to leverage data insights for news opportunities, content marketing and audience engagement.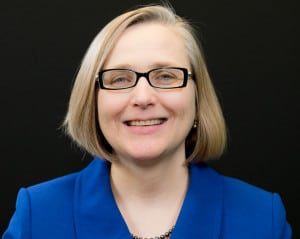 Carol Gstalder, Senior VP, Nielsen, Reputation Management & Public Affairs: More than ever, B2B communicators realize the value of using proprietary research to build content and narratives that strengthen brand reputation, promote thought leadership and enhance the visibility of important messages.
To successfully deliver on communication objectives, maximize media exposure and engage targeted stakeholders, we've found a few best practices for B2B communication leaders:
▶ Proactively define plans for thought leadership
▶ Coach the communications staff on how to successfully leverage research for public release
▶ Brainstorm "dream headlines" to help crystallize messaging, determine key objectives, and identify metrics for success
▶ Apply a pragmatic and rigorous research design and data collection method, one that withstands the scrutiny of the media
▶ Use the results internally and externally, from press releases, conferences and trade shows to sales and marketing materials and employee education
CIT, which provides financing and advisory services, uses research for public release to understand industry trends, challenges and outlooks. A recent poll conducted among B2B financial decision makers in the middle market retail industry resulted in top performing content, driving significant unique visitors and overall page views to CIT's website.
CIT's thought leadership is shared in a multi-touch approach, with easily digestible and relevant insights, from a dedicated Web page on middle market perspectives and trends, to pertinent headlines and insights, supportive infographics and a downloadable PDF summary for those who want to see the full results.
Research-based digital content, aligned with business objectives, is helping B2B communicators not only maximize media exposure but, more important, build online engagement with target audience(s) and raise the visibility of their organizations.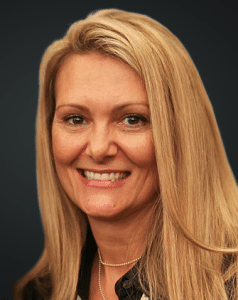 Caroline Japic, CMO, Tidemark: Leading marketing for Tidemark, a cloud-first business planning and enterprise analytics software, gives me a leg up in the data department. I use our product to integrate internal data and external big data sources into our planning platform and then visualize that data with infographics to identify broader trends. We also use it for predictive marketing work.
The fun part starts when we combine these insights with proven, traditional media-pitching tools. While data is crucial for identifying trends, I still think there's nothing more powerful than the human-interest angle. That's why I continue to believe in leading with customer stories, combined with trend data and Return on Total Investment data.
There is nothing more impactful than the voice of a customer sharing his/her personal experience with your brand. In a recent Fortune article, an insurance agency customer spoke about the challenge of re-engineering business processes and showed how using analytics software significantly reduced the amount of time needed for budgeting.
We measure all our PR activity, including share of voice, social media volume and interactions, message pull-thorough and lead flow. I will continue to use as much data as possible to prove points we are sharing with journalists, but I'll always bring my customers cool human-interest angles.
Denise H. Senecal, Market Research Manager, Pepco Holdings Inc.: We use customer research to guide our communications strategies, for media relations and customer communications, across our three utilities providing electric service in New Jersey, Delaware, Maryland and the District of Columbia, and gas service in Delaware.
Our research includes telephone polls, focus groups and online ad testing. We include a variety of stakeholders and customer segments to be sure we are providing the information they need.
Our Washington, D.C., area electric utility, Pepco, in 2010 embarked on a long-term reliability campaign, with $5 billion in investments to upgrade technology and improve service.
To ensure our stakeholders know about the initiative and the reliability improvements, we conduct research to measure awareness, test messages and evolve the campaign.
Our robust testing provides insight into the images, words and data that we should use to inform our stakeholders and, ultimately, impact favorability.
For example, we learned that our customers wanted to hear from employees on the front lines, rather than senior-level executives. We also learned that some data points (such as miles of upgraded lines) resonate better than others. We also have heard that explaining why a particular upgrade is better can help educate our customers without sounding too technical.
We continue to test new messages so that we can keep the information fresh, but recognize that a shift in perception takes time.
We've seen significant results in customer satisfaction, such as a 27-point increase from summer 2011 to December 2014, and a dramatic decrease in the number of negative news stories during the same period. PRN
(Mary Buhay is senior VP, marketing at G&S Business Communications. She can be reached at mbuhay@gscommunications.com)
CONTACT:
Carol Gstalder, carol.gstalder@nielsen.com; Caroline Japic, cjapic@tidemark.com; Denise H. Senecal, dhsenecal@pepco.com
This article originally appeared in the April 20, 2015 issue of PR News. Read more subscriber-only content by becoming a PR News subscriber today.