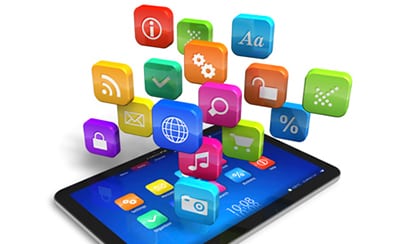 Remember back when there was no social media? I know it must be hard for some people to grasp that concept but for the sake of this piece, let's pretend.
Without social media, there were only traditional and new/digital media: print, broadcast (including cable news) and the Internet. So today if you feel you can't get your point across with just social media, let's go back to the "old" days of media.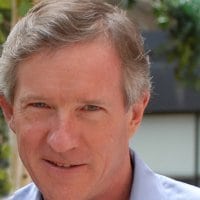 I use the word old with a bit of tongue in cheek. I think even today with social media everywhere, it's still not enough to only use social media to get your PR point across. You should use a PR and communications strategy that combines social media and news media as targets for your message.
After all, a lot of people who are on social media are on there for quick reads and posts or tweets. If you really want to reach an audience that is going to spend more time reading or watching something a bit more in-depth, go to the tried and true: news media.
Yes, I know a lot of social media links to more in-depth news media stories, but in many ways it still can't compare with someone taking the time to read your message or comments in a Page 1 story in The New York Times or on "60 Minutes" or even on the network nightly news or on a cable news show.
Social media in many ways is news light; it can't compare to news media. But yes, the two are inextricably linked as the two depend on each other.
But the problem with just using social media to get your PR point across is the sheer volume of information on social media and the issue of followers on Twitter, for example.
With so many feeds, posts, tweets, likes, photos and so forth, your PR point and message can get lost on social media. And if you don't have enough followers or the right followers, your point may not be made to enough people. And if you aren't getting enough favorites, retweets or likes, you may have the same issue.
So, by mixing social media with use of news media, you are more likely to get your message out. While print media circulation has been falling and broadcast viewership has had its own share of ups and downs in recent years, you still know that a news media outlet has a certain number of people following it each day.
I would advise PR people and clients alike to draw up a list of messages you have or points you want to make and get out in public. Figure out which of these may work better in social media and which may play better in news media.
Then make sure your PR team and your social media teams are truly coordinated along these lines. Have them get the messages out to both social and news media, but if you see that one kind of message isn't getting your point across well enough in just social media, then get it out on news media. If the situation is happening the other way, then put it out on social media.
News readers, viewers, consumers and those who follow social media are all engaged in a fluid, changing environment. What works one day in social media or news media may not work the next.
So when I say if your point is lacking in social media that you should try news media or do a mix of mediums, I would add that you may have to keep monitoring results and revise your communications strategy and implementation accordingly.
Think of this as akin to managing a PR crisis. In that instance you are constantly watching to see how your crisis efforts are faring and you redo those as needed. Similarly, when you are not in a crisis, you need to keep close tabs on how your points and messages are being accepted.
Back to my initial point when I said remember when social media didn't exist? Use that premise as needed but not all the time and you'll be fine.
Andrew Blum is a PR consultant and media trainer and principal of AJB Communications. He has directed PR for professional services and financial services firms, NGOs, agencies and other clients. As a PR executive, and formerly as a journalist, he has been involved on both sides of the media aisle in some of the most media intensive crises of the past 25 years. Contact him at ablum@ajbcomms.com or follow him on Twitter: @ajbcomms