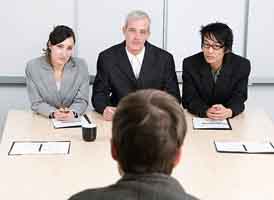 You may not believe this, but conducting a job interview can be as stressful as being interviewed for the job. Well, sometimes. Anyway, there's an art to sizing someone up in an interview, and it can be tricky, especially because you're acting within the well-established norms for job interviews. We all know what kinds of answers are expected, so it's about interpreting those expected answers and mining them for clues. Or coming up with new questions designed to produce responses that are truly insightful.
We asked our community (that's you all) to tell us what you think is a great interview question to ask a PR candidate. Here are some of the more interesting ones.
How do you differentiate your writing for Web audiences?
Where do you get your news? What do you like to read? (This gives great insight into how well they stay on top of news and trends.)
Where do you see the industry going in five years?
Can you describe and analyze how you handled the last crisis situation you were in?
How would you tell our (brand) story?
How does the role of social media and viral stories come into play when planning out a PR strategy?
How can you summarize this story in 12 words?
What are some of your favorite apps in the PR world that have helped you get a job?
If an important client or executive asked you to lie for them during a PR crisis, what would you do?
Have you read today's newspapers?