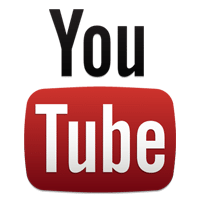 If your brand has a YouTube channel, then you are probably paying close attention to your subscriber count. Or at least you should be. It is considered one of the most important metrics for tracking the reach of your brand's channel. On June 16, you might see a downward shift in that number.
YouTube announced this week that it is going to clean out all the suspended accounts from all channels' subscriber counts. This could have an impact on your channel's total subscriber count, or it could have no impact at all. It all depends on the number of suspended accounts that are linked to your channel.
Although many communicators zealously track these metrics, there really is no reason to panic if your subscriber count takes a dive. After all, it is only suspended accounts that are being removed, and a suspended account means there is no one to engage with in the first place. The whole reason YouTube is going through this exercise is to improve the accuracy of subscriber counts so that channel owners can have a realistic assessment of levels of engagement.
You shouldn't let your subscriber count alone guide your assessment of your YouTube channel's success, anyway. You should also take into account the following:
Total number of views
How often your videos are shared by viewers
Audience retention
Length of time videos are viewed
Traffic to your site from YouTube
Taken together, these numbers will help determine the success of your YouTube channel. Just remember, come June 16, if your subscriber number dips, don't panic.
To learn more about how to make YouTube work for your brand, join PR News for the Google Boot Camp, taking place in New York City on July 15. 
Follow Richard Brownell: @RickBrownell