One of the benefits of age is experience. It may be one of the few benefits, but we'll take it. Most members of PRSA's Counselors Academy section have been around the sun more times than they will admit.
This group of senior-level agency owners and managers get together once a year at their Spring Conference to learn best practices in agency management and get inspired by some of the top practitioners in the field. In the weeks leading up to this year's conference in Austin we asked a few agency leaders: "What is the one thing you wish you had known before starting your agency?"
Their answers were diverse and insightful. They point to some of the key lessons experience brings in the challenging and rewarding work of managing an agency.
Scott W. Allison, Chairman & CEO, Allison+Partners
I do wish I had known how challenging it would be to constantly motivate and retain top employees and also the dramatic changes that would come about in our industry.
I often say that PR didn't change that much from 1965 to 1990. The real dramatic changes took place between 1997 and 2010. I would have liked to know about this seismic shift and the investments needed to prosper.
I'm actually glad I didn't know how difficult it would be in advance of starting my company because I might not have done it. Simply put, sometimes having naïve optimism is what it takes to be a successful entrepreneur.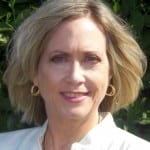 Ann Barks, Ann Barks Public Relations
If I were going at it all again, I wish I'd known this in advance: Don't be too conservative early on. Embrace challenging clients or projects.
Letting the fear of failure hold you back from taking on projects that seem too risky means you pass up the chance to do what you know you can make possible. Be ready to take a leap of faith in yourself.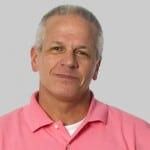 Steve Cody, co-founder and managing partner, Peppercomm
The one thing I wish I'd known was how many, and how difficult, the human resource challenges would be. When we started Peppercomm in 1995, I just assumed it would be [co-founder] Ed [Moed], me, and a few other, true believers.
But, by the time the dotcom craze came around and employee entitlement became a rite of passage, I'd learned differently. Now, with nearly 100 employees, I'd still say it's my number one challenge.
Rick French, Chairman-CEO, French West Vaughn
How growth can take you so far away from working with clients on a daily basis, which is really what most of us love.
As you grow larger, running the agency and attending to its needs becomes inherently more complicated and time-consuming and what often gives is the CEO's ability to engage with clients the way he or she once did.
Jon Goldberg, Chief Reputation Architect, Reputation Architects
Coming from more than 20 years in big agencies, I wish I had more fully appreciated just how much having great people in accounting, IT and other "back office" areas contributes to success, not to mention one's sanity. There are countless critical decisions to make right out of the blocks—from choosing an accounting system and setting up administrative procedures to picking the right phone system. They all have to be done and done right at the very point when you need to be laser-focused on clients and building business.
In a different setting, it's all too easy to dismiss them as the people who hound us for spreadsheets on Friday afternoon or always pick the worst possible time to upgrade the network.
When it's your own show, however, you can't live without them. They're the unsung heroes of entrepreneurship.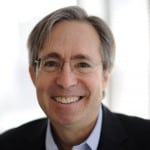 Martin Waxman, principal, Martin Waxman Communications
When I started my agency, I wish I had a crystal ball to see how much the media and business landscapes would be disrupted and how that would turn the status quo completely on its head.
I wish I was able to grasp how the changes would cause me to refocus, master a new skill set and fall in love with learning and training in a way I'd never before imagined.
Had I been more gutsy when I attended my first Counselors Academy conference and heard Giovanni Rodriguez talk about the potential of blogs, digital and social communications, I would have created an agency based more on flexibility and less on bricks and mortar.
But it was the early years of my firm and I was building it based on what I knew worked in the past and not on a possibility for the future. It took me a few more years to figure out what I didn't know about social media and how to apply it strategically. I wonder how much I don't know now.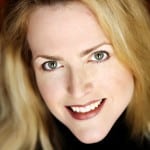 Mary Beth West, Principal, Mary Beth West Communications
One of the knowledge points that would have been most valuable to me would have been strategies and approaches necessary to achieve ideal team dynamics.
My team is now at a point where we've really hit a terrific stride, but in the earlier days, I was often guilty of operating solely in the "here-and-now" when making team-building decisions.
It's critically important to overlay the broader team culture you want to lead and develop, as well as the long-term direction associated with supporting it. Some of these insights are best learned through experience, but it's a knowledge base that I'm trying to be more purposeful about developing. PRN
CONTACT:
Indra Gardiner Bowers is founder and chief Influence officer of i.d.e.a. She can be reached at indragb@theideabrand.com; Michael Neumeier is principal of Arketi Group and 2014 chair of the Counselors Academy. He can be reached at mneumeier@arketi.com.
With a New PR Agency, One Size Does Not Fit All
Executives starting PR firms should make sure that they start out with a strategic focus and remain disciplined enough to execute against that strategic focus. That strategic focus may be adjusted from time to time, but executives should hit the ground running with having a focus. This is more important than ever, given the increased convergence and integration of the communication disciplines as well as the increased specialization of competing firms.
Many considerations affect a firm's choice of its strategic focus. One key consideration is an assessment of the needs of companies in the local market in which a firm is opening, which is especially important in the early days of the firm.
Another key influencing factor is you, the agency owner. In what aspect of the business are you most skilled and most passionate? Is it telling your client's story in words or through using video and graphics? Is it research and measurement? Is it organizing and influencing online communities or is it something else entirely? Most successful entrepreneurs say that the key to their success is that they learned how to "play to their strengths," to follow their passions and not try to be something they are not.
So don't even try to do everything well especially when you are just starting out. It is likely you will only be the proverbial "jack of all trades, and master of none." Instead, just figure out what is your personal and professional competitive advantage. In otherwords, put yourself in the shoes of your prospective client and ask yourself why should the prospective client hire you. If you figure that out successfully, everything else will take care of itself.
Michael C. Lasky is a partner at Davis & Gilbert LLP
This article appeared in the June 3 issue of PR News. Subscribe to PR News today to receive weekly comprehensive coverage of the most fundamental PR topics from visual storytelling to crisis management to media training.