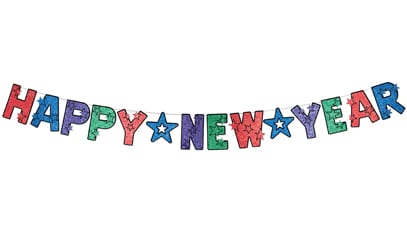 PR has probably changed more in the last ten years than it has in the last three decades. For communicators, new challenges and opportunities have come along with the changes we have experienced as a society, most of which have roots in the influence of the Internet and social media. We are living through a creative and transformative period. With each passing year comes a time to reflect on how far we've come and, perhaps more important, how much we still have left to figure out.
What will PR look like in 2015? What will the challenges be? As communicators pause to celebrate the holidays, let's take a look at where the profession is headed next year:
Mobile will expand even further. Last year was the year of mobile. So was the year before that. And next year will be, too. According to Pew Research, in 2014 58% of American adults had a smartphone. In 2011, that number was 44%. In 2015, the number of smartphone users will continue to grow, and soon it will be a virtual certainty that your audience has access to the Internet on the go. Plan accordingly.
Press releases will evolve. When was the last time you read through an entire press release? Proofreading your own releases doesn't count. Just as other forms of communication are changing, so are press releases. Look for visual content to further infiltrate press releases, as the standard text-heavy format become less popular in the coming year.
Real-time marketing will become more widespread. The effectiveness of real-time marketing, or messaging based on current events that can be disseminated quickly, comes hand in hand with increased social media adoption. It's also a great way to show brand personality. In 2015, this type of marketing will no longer be a nice-to-have—it will be a necessary part of communications campaigns.
Visual content, specifically educational content, will be all the rage. According to an October PR News/PR Newswire survey, 51% of professional communicators say that their video budget will increase in 2015. That trend isn't necessarily surprising, but communicators are also now getting the message that people don't want to be blatantly advertised to through videos. Instead, they want to learn something. That same survey found that 39% of respondents reported that educational video content is most effective.
The crowd will get involved. No one will soon forget the ALS Ice Bucket Challenge. The viral phenomenon has become something of a Holy Grail for turning social media buzz into brand awareness, and attempts to replicate the success will continue into next year and beyond.
Security will continue to be an issue. A series of hacks in 2014—from Sony to Snapchat to iCloud to Heartbleed to Home Depot and beyond—served as further reminders of how dangerous a connected world can be for business. Security will be a primary concern in 2015, as more information is collected and used through digital channels.
People will get smarter about Twitter—we hope. This past year saw more than its fair share of boneheaded mistakes on Twitter. Bill Cosby invited a world of pain when he asked his Twitter audience to use him as a subject of memes. The NYPD couldn't seem to do anything right on the platform in 2014. The New England Patriots publicly thanked a Twitter user with a racist username for his/her support. DiGiorno noted that victims of domestic abuse stayed with their significant others because they had pizza. And Twitter's CFO Anthony Noto proved he doesn't know how to use his own platform. The list goes on. With so many examples of what not to do, perhaps people will think a bit harder before they tweet next year.
Follow Brian Greene on Twitter: @bw_greene