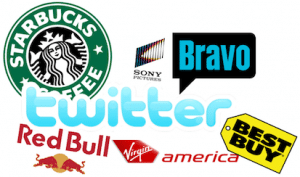 As a measure to better serve its advertising clients, Twitter announced that it is experimenting with techniques to push custom ads. Soon brands will be able to leverage email addresses and browser cookie IDs in order to deliver targeted ads to users who've shown interest in a brand or product.
Twitter maintains that this new practice will not overwhelm users with more promoted ads, and says that it will not offer advertisers additional information about its users. The technology is aimed at making ads more useful–for both brands and users.
Still, users can opt-out because Twitter supports Do Not Track (DNT). So anyone who has enabled DNT on their browser will not be offered custom ads.
There are two takeaways brands should consider here:
1. Tailored ads reach the consumers you want to reach. Online advertising has been a work in progress for over 15 years now, but targeted ads such as Twitter's could be the game-changer brands and advertisers are looking for. That is, much of online advertising fails to identify where someone is within the purchasing/marketing funnel. But if brands carefully use information they collect about their stakeholders, then platforms like Twitter can capitalize on that information to close a deal or sell a message.
2. Brands should be sensitive to issues of trust. Although Twitter allows users to opt-out of its service, it cannot be assumed everyone will be aware of this. Therefore, to maintain trust, brands should practice transparency and disclose what information they collect and how it is used. Regardless of how trustworthy your brand or Twitter is, there will surely be a legion of users who cry foul and insist that their privacy has been infringed. Thus, brands will need to be ready to defend themselves against these claims, and transparency is the best defense.
Follow Caysey Welton: @CayseyW