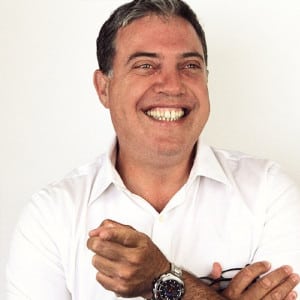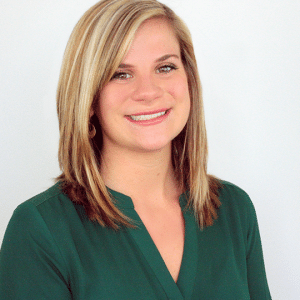 As each generation comes of age, society begins to understand it better. Trends come to light surrounding lifestyle choices, social issues, buying decisions, feelings toward marriage and, most important, to the growing number of presidential candidates, affiliation with and support of political parties.
Due to the sheer size of this generation, its potential voting power is immense. As PR pros know well, understanding millennials is far from easy. It will be crucial to the candidates' success, however.
Already the millennial generation has made quite an impression. Ranging in age from 18 to 33, millennials are the largest percentage of the American workforce, according to Pew Research [see table below].
Here's what PR pros have learned and presidential hopefuls should know: Millennials are digital natives, socially aware, brand conscious, generally skeptical of new information and desirous of genuine conversations and content. While millennials have less wealth and more debt than other demographic groups, they have ample time for research. Presidential hopefuls take heed: Millennials are ready to champion a good cause as they strive to make their mark on the world.
Unique to the generational spectrum, millennials are idealistic, as a hopeful generation of baby boomers raised them. Also, research shows that nearly 30% still live at home without plans to marry soon, a clear indicator of their lack of concern for the status quo.
Perhaps one of the best examples of successfully engaging millennials was the ALS Association's Ice Bucket Challenge. This campaign gave millennials the opportunity to make a difference and bring awareness to a serious cause, even if they were unable to donate financially. Participants were urged to post a video on social media while performing the challenge and then to ask three friends to do the same. The challenge went viral almost immediately. It raised $115 million in 2014 alone, according to the ALS Association.
Engaging millennials and understanding how to effectively communicate with them will prove essential to presidential candidates: which platforms are best, what conversations are taking place, what is being said and where it is happening. Candidates will need to answer these questions.
This presidential election will look vastly different. Millennials are consuming news via Twitter, Facebook and Instagram, requiring every candidate to have a vibrant and robust social media presence. Campaign speeches are taking place more and more online, at college campuses and in cities with major millennial populations.
Simply put, social media is the best place to engage this tech-savvy generation. Millennials aren't called digital natives for nothing. Pew Research says 88% receive their news from Facebook, so a candidate doesn't have to travel long distances to "meet them where they are."
Having a social media presence will not be enough, though. To resonate, candidates also must take an active role in conversations surrounding issues touching millennials. To grab the attention of this demographic, candidates must focus on non-traditional as well as traditional issues. Sharing content focused on student-loan debt, the top financial concern for millennials, is sure to garner engagement. With a large percentage in debt, millennials want to hear how candidates plan on addressing this issue.
As the country's most racially diverse generation, race relations and immigration also are at the top of millennials' minds. They want a leader who is as open-minded and accepting as they perceive themselves to be. Therefore, they are most likely to respond positively to a message that supports acceptance, non-traditional values and openness to multiple views.
In addition, millennials are quicker to veer off of the traditional marriage path, pointing to their societal belief in equality for all. A candidate who supports and openly pushes messages surrounding marriage and social equality is sure to garner increasing recognition from this group.
We predict an obvious shift in funding toward social media campaigns that are filled with genuine content related to meaningful causes. Posts should be easily shareable and clickable. As peers greatly influence millennials, they are much more likely to engage with content peers have sent them; this is the best approach for the candidates.
To win the hearts of millennials, presidential hopefuls must revolutionize the narrative to instill a greater focus on genuine, transparent, bold and honest conversations. This generation is different in many ways from its previous counterparts, the most prominent way being that it's not voting for a political party, but rather for a cause.
Millennials will be a major force in the 2016 presidential election. The successful candidate will be one who not only understands millennials, but embraces them.
CONTACT: davidg@aboutsage.com afetchko@aboutsage.com @AndreaFetchko
 This article originally appeared in the November 16, 2015 issue of PR News. Read more subscriber-only content by becoming a PR News subscriber today.