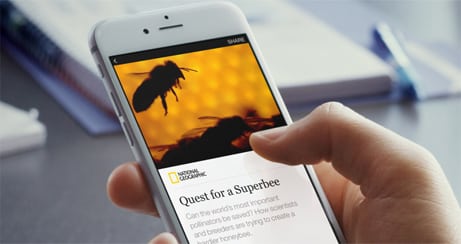 The months of rumor and speculation came to an end today as Facebook publicly launched its Instant Articles feature. While still in a testing phase, the new feature has the potential to change the way people absorb news and content and how PR pros pitch the media.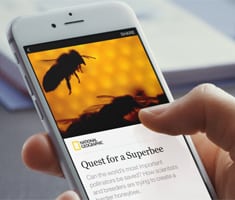 Instant Articles will begin hosting content from nine major news outlets, including the New York Times, BuzzFeed, National Geographic, NBC News, BBC News and Der Spiegel. Content from these outlets promises to load faster on desktop and mobile Facebook platforms, and other features such as higher resolution images and video and interactive maps will also enhance the viewing experience for Facebook users.
Facebook has been slowly but surely claiming a larger role in news distribution for several years. Now that a majority of its revenue comes from mobile, which itself is changing how people consume content, the world's largest social network is poised to become the world's largest news service as well. The fact that some of the biggest names in news are getting on board with Instant Articles is partially about self preservation, but it's also about going where the readers are. And that's enough to make PR pros take notice.
The feature is still brand new, but it already has some interesting lessons that will affect how communicators pitch media outlets. Among the points to consider:
Include video in your story pitch. Video is a lead feature in Instant Articles. In fact, you won't see an article in your feed without a video, so be sure to include a compelling video item in your pitch to journalists.
Keep mobile in mind when pitching stories. Since a growing majority of Facebook's revenue comes from mobile, pretty much everything the network does will be geared toward the mobile audience.
Consider the millennial audience. When pitching stories to news organizations partnering with Facebook, make it clear how those stories would resonate with millennials.
Follow Richard Brownell on Twitter: @RickBrownell