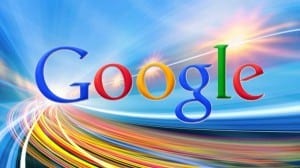 Prepare for 'Mobilegeddon.' If you already haven't tweaked your website to make it a lot more mobile-friendly, here's a perfect excuse: Google's recent overhaul of its search algorithm that will boost search rankings for mobile-friendly sites. The tweak, which many are referring to as "Mobilegeddon," means that Google searches from mobile devices will now favor websites that adjust to or are built for smaller screens.
The numbers help tell the story: 184 million Americans own smartphones, according to comScore, and mobile/tablet usage accounts for 60 percent of digital media time spent. Twenty-one percent of Millennials report using only mobile devices to access the Internet, and that number is growing.
The search giant has created a tool website operators can use to test whether their sites are considered mobile-friendly. Still, many websites will see a drop in traffic soon due to the new algorithm.
If brands don't try to make their sites more mobile-friendly—by paring down content on mobile sites and embracing Social Autofill features—the drop in traffic might be precipitous. (Look for additional coverage of Google's move in the May 4 issue of PR News.)
A Diverse Message.One of the sore spots in PR and marketing is its lack of diversity. Despite sporadic efforts, the sector remains fairly homogenous. Now FleishmanHillard has crafted a pro bono agreement with the Emma L. Bowen Foundation to do something about it. For nearly 30 years, the Emma L. Bowen Foundation has placed minority high school student-interns in more than 40 media companies, where they return each year during college breaks. FleishmanHillard is the first global PR firm to align with Bowen. In addition to accepting student-interns, FleishmanHillard will handle Bowen's PR, social and digital media strategy and content development. Its goals include enlarging Bowen's roster of 40+ corporate sponsors, and educating the industry and leading candidates about opportunities for minorities in PR and marketing.
---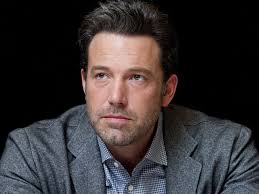 Affleck's Unkindest Cut.It's PR 101. What you condemn, you foster. What you try to hide, you promote. Ben Affleck has learned that the hard way. The award-winning actor/director has apologized after reports that he tried to cover up that his family were slave owners before he was featured last October in PBS's "Finding Your Roots," a show about history and genealogy. "I didn't want any television show about my family to include a guy who owned slaves. I was embarrassed," he wrote on Facebook. "The very thought left a bad taste in my mouth."
Removing the content about Affleck's family history was a violation of PBS' rules, per The Washington Post.
The lessons for communicators should be self-evident: If your client has something less-than-inspiring in his/her past, the best disinfectant is sunlight. If you try to hide something, eventually it's going to come back and bite you in the behind.
Better to be transparent. What's more, what you think is going to freak out people is often met with a collective shrug, and you move on no worse for wear.
---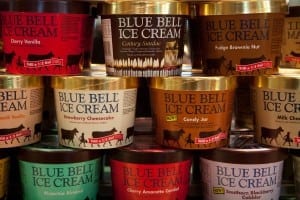 A PR Meltdown.It's the kind of crisis that can set a brand back years if the company doesn't get in front of it. But that's what Blue Bell ice cream appears to be doing after it voluntarily recalled all of its products because of a possible health risk found in its ice cream. The company is instituting a full recall after eight people fell ill with listeria that may have come from its products. Blue Bell President-CEO Paul Kruse posted a video apology on the company's website. "We are heartbroken about this situation," he said.
---
People Moves. Edelman named Jennifer Simon senior VP of Business + Social Purpose (B+SP) in the agency's New York office. Most recently at the White House as Director of International Affairs for First Lady Michelle Obama, Simon will be part of the leadership team of Edelman's New York B+SP group, and work closely with the agency's Public Affairs unit… MassMedia has tapped Marcus Rochelle as the PR and marketing agency's grassroots manager, a newly created position. Rochelle is responsible for creating, coordinating and implementing in-field outreach. Prior to joining MassMedia, Rochelle worked for the Nevada State Democratic Party… Powell Tate, the Washington, D.C., division of Weber Shandwick, named Peter Carson managing director of Public Affairs.
This article originally appeared in the April 27, 2015 issue of PR News. Read more subscriber-only content by becoming a PR News subscriber today.