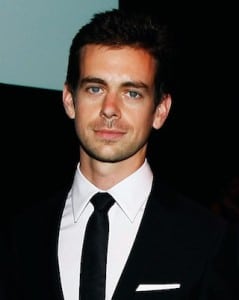 Platform Prater: Twitter removed the interim tag from co-founder/interim CEO Jack Dorsey's title, a move greeted on Wall Street with a 7% rise in Twitter's share price. He replaces departed CEO Dick Costolo. The 38-year-old Dorsey told investors he has "ambitious" plans for Twitter and its video services Vine and Periscope. While the Street's priorities for Twitter are more tweeters and advertising, Dorsey reportedly is considering scotching the 140-character limit on tweets. This summer he engineered the move that allows Twitter users to cross the revered 140-character barrier when sending direct messages to other Twitterites. The tattooed billionaire also was behind the recently announced "Buy Now" button, which makes it easier for users to purchase products. Another Twitter change debuted Tuesday. "Moments" is a pastiche of videos, tweets and photos about trending stories and events. Our first impression was that Moments' recap of Monday Night Football was visually impressive and fun. Later in the week its coverage of Rupert Murdoch's tweet Tuesday evening about presidential hopeful Dr. Ben Carson being a "real black President," as opposed to ersatz black President Obama, was informative. It also provides yet another outlet where execs can make a pig's breakfast of things and that PR pros need to monitor, although not pitch. Twitter says Moments is a pitch-free zone. Oh, the 84-year-old billionaire recanted, claiming he meant "no offense" and calling Carson and Obama "charming." Do we detect the wise counsel of a PR pro? – While Twitter counts about 316 million daily users, Facebook dominates with 1.5 billion. Still, the back and forth continues. Twitter seems to have dominated broadcast events, so Facebook last week unveiled apps designed to allow users to comment during television shows. Another unnamed app lets TV show execs hear fans' opinions on the night's episode. Facebook also will deploy customized icons for shows, making it easier for users to find content about a show. Another app makes it easier for broadcasters to gather input from viewers. Separately, Facebook said it's testing "Reactions" emojis in Ireland and Spain. The emojis provide a range of emotions users can deploy to react to posts (PRN, Aug 21, 2015). Emotions offered include love, sad, angry, wow, haha and yay. As we noted, brand communicators seem to favor moves toward emotions beyond Like as a way to gain more knowledge about consumers. No word on when Facebook plans to make the emojis available globally.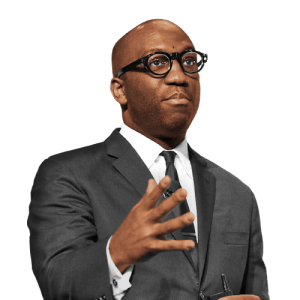 Deepening Engagement With the New Market: The tipping point is supposed to come in 2040, when minorities become the majority in the U.S.A. Yet by 2020 more than half the nation's children are expected to be part of a minority race or ethnic group, the U.S. Census Bureau says. Clearly the market is changing, yet most brands are failing to adapt quickly enough, former Oglivy senior partner and managing director Jeffrey Bowman argues in Reframe The Marketplace ( Wiley), published last week. The two verticals, general-market and multicultural, "are irrelevant moving forward," Bowman tells us. He's created a third vertical, the total market, which includes groups that brands previously ignored. To succeed, brands will need to appeal to the total market, he says. What should communicators do as a result of his argument? "If I were Edelman, I'd be thinking about how to talk to my executives and retrain them in terms of their offering for clients." He also recommends executives "size the opportunity," understand how big the total market is and "what changes go along with" appealing to it. In addition, communicators should "think about how they will create experiences that will drive engagement metrics…in the new majority marketplace…and how do you make sure your scorecard is inclusive of black and brown people."
People Moves: Frank Eliason, late of Citibank, has joined Zeno Group as EVP, U.S. digital and customer experience. Few are better qualified. While at Comcast, Eliason almost singlehandedly changed the way cable television thinks about customer experience. A creative thinker, Eliason tells us he's impressed with Zeno's "willingness to think outside the traditional digital box. If you think about it, the customer has garnered so much control over brands via digital and social. Zeno embraced this and together we can help brands create remarkable [customer] experiences...Zeno truly is fearless."– Makovsky named Justin Chase chief digital officer and EVP. Chase was founder and president of digital agency Hypertonic. – Spong PR named Spong managing director Julie Batliner president. Prior to her Spong tenure, Batliner was at FleishmanHillard. Doug Spong will become president emeritus. – It was a night to celebrate, with jazz, good food and an open bar, but CommCore's 30th birthday bash in Washington, D.C., had a serious side, too. A poll to be released this week names cybersecurity as its clients' top concern.
This article originally appeared in the October 12, 2015 issue of PR News. Read more subscriber-only content by becoming a PR News subscriber today.