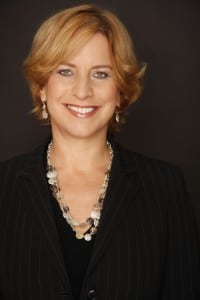 1. Former Twitter News Chief Joins Weber Shandwick: We'll admit a bias. We've known former Twitter global news chief Vivian Schiller for years, having met her at the dawn of the digital age, when she ran with her usual brilliance the Discovery-Times channel, a venture that joined the journalism of The NY Times with the cable television prowess of Discovery Communications. She had just come over from an award-winning stint at CNN. Last week Schiller joined Weber Shandwick in an advisory role as executive editor-in-residence. A release says she'll work with the firm and its clients to "broaden thinking on media change and inspire brands to innovate the way they engage audiences in the digital era." She'll work to continue to build the firm's Mediaco content consulting and publishing practice. Based on her leadership experience as global news chair at Twitter, and earlier her oversight of the acquisition of MSNBC Digital Networks at NBC News and her years as president and CEO of NPR, we think Schiller will do much more than that.
2. Fiat, Football and The Holy Father: It was nearly all- Pope -all-the-time on cable news networks and online last week, including at our prnewsonline.com, which, took the papal visit as an opportunity to provide PR advice. We, er, pontificated about what brands should do if/when a famous person uses their products publicly without expecting compensation, as the Pope did last week, emerging from a tiny, black Fiat in Washington, D.C. While praising the Pope's choice of automobile for what it said about his stance on the environment and noting that his actions spoke louder than words, the additional PR advice prnewsonline.com dispensed was to stay the course, ie, let others tweet and post of Facebook about your brand's unexpected celebrity endorser, which is exactly what Fiat did. But what about when a third party creates a product designed to bolster your brand and does so independently? That was the case last week when White House hopeful Hillary Clinton received a product endorsement of sorts. N.Y.-based Snaps Inc. released apps for Apple and Android that allow users to pepper their social messages with Hillary Clinton emoji images. The so-called Hillmojis are intended to boost Clinton's campaign by making her more relatable and fun, The Wall St Journal quoted Snaps chief Vivian Rosenthal as saying. No word from the Clinton camp on its stance toward the emojis. The Journal also noted the creation of a Popemoji, showing His Eminence, whose celestial brand needs no polishing, tossing a football. [A Pew poll in February showed the Pope's approval rating among white mainline Protestants was 74 percent. Among those with no religious affiliation, it was 68 percent.] Finding out that the Pope is a fan of football, the Arizona Cardinals and New Orleans Saints apparently are expecting a papal endorsement of their teams, sources said. – Considering last week's Volkswagen news [see page 1], a survey that looks at how Americans view companies' behavior serves as instructive. In fact, the study, Public Affairs Pulse, touches directly on corporate crises. When a company faces a crisis, 72 percent of adults say it would help "a lot" if the firm explained simply how the problem happened and what is being done to correct the situation. (We hope VW is listening.) An additional 22 percent say this type of straight talk would help "a little" to make them feel the company is doing the right thing. But actions are important, too. More than six in 10 say they would feel a lot better about a crisis if the business took quick action to pay any costs to those affected — even if it is unclear who is at fault. (Again, VW.) A total of 56 percent told the survey that firing executives and employees who are responsible for causing the issue also would do much to make them feel the company is handling the problem well. The survey showed other strategies — including issuing an apology, placing ads to explain the company's effort to fix the problem, or using social media to communicate — can make a positive difference, but to a lesser degree. Less than half those surveyed said these approaches would do a lot to make them feel the company was doing the right thing. This should not be a surprise for PR pros: Only 28 percent say it would help a lot if a company refused comment on a crisis until all the facts are available. Princeton Survey Research Associates International conducted the study. It was based on telephone interviews with 1,601 adults nationwide.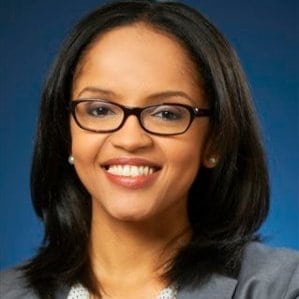 3. People Moves: Former Edelman EVP Stephen Rocco Rodi joined valet parking service ap Luxe as its first director of communications. Rodi will oversee communications as well as PR, branding, social media and email marketing. At Edelman Rodi was global client lead for The Walt Disney Company, among other duties. -- Univision Communications promoted Rosemary Mercedes to SVP, corporate communications. She has been with Unvision since 2006, most recently as VP, corporate communications and public relations.
This article originally appeared in the Sept 28, 2015 issue of PR News. Read more subscriber-only content by becoming a PR News subscriber today.