Politics and PR Webinar
Communications in the New Political Era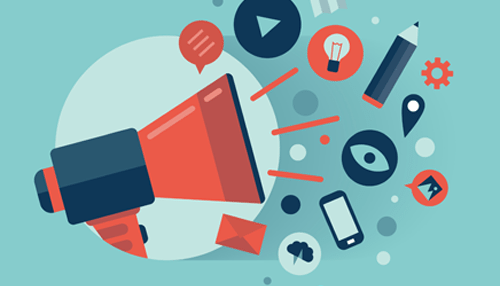 On-demand webinars are available for one year after the live webcast.
Expert trainers will show you how to survive and adapt to today's highly charged political climate. In this of-the-moment, must-attend webinar, our panel of top brand communicators and Beltway insiders share their evolving strategies for navigating this new political reality.
It's not just the tenor of conversations that's alarming brands—it's also the surge in the speed of news cycles and in the daily amount of hot topics crowding social feeds…hot topics that may have a direct impact on your brand, your employees, and your customers and partners.
What You'll Learn
How to respond if the president tweets about your brand
How to anticipate employee customer sentiment about charged political issues
Steps to take before wading into a political conversation on behalf of your brand
How to respond if a brand's employees are rallying around a hot-button political issue, but their stance is in contrast to that of the C-suite or target audience
How to integrate government relations in your communications
How to approach the media consumption habits of a public that increasingly distrusts traditional news channels
Who Should Attend?

If you spend at least a quarter of your time in any of these areas, you should attend this webcast:
Public Relations
Digital PR and Social Media
Community Relations
Content Creation
Communications
Video
Marketing Communications
Business Development
Public Affairs/Issues Management
Media Relations
SEO
Research and Analytics
Register Now
Registration Fee: $399 per site - CDs available for purchase
For questions regarding this webinar, contact Jessica Placencia at jessica@accessintel.com; 301-354-1641.
If you are having any technical difficulties or need assistance meeting these requirements, please contact our Technical Support Center at 1-866-709-8255 or click here.
Each "Webinar Only" registration comes with access to the archived version of the program for one year, the materials provided by the speakers and a personalized certificate of completion for attending the Webinar. Should you wish to retain access to the training for more than one year, the CD is also available on its own or as a package with the online access.
PURCHASE NOW On-demand webinars are available for one year after the live webcast.
Questions
Webinar Questions
For questions regarding this webinar, contact:
Jessica Placencia
jessica@accessintel.com
301-354-1713
Technical Difficulties
If you are having technical difficulties or need assistance, please contact:
Technical Support
tsc@talkpoint.com
1-866-709-8255
View the list of complete requirements and instructions for how to access webinars here.