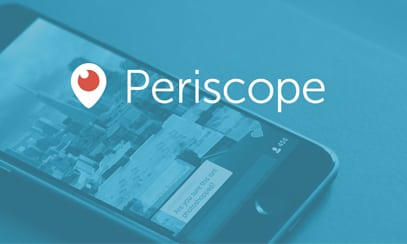 With its super-easy interface and Twitter integration, the potential for using Periscope to personalize conversations with your audience seems endless. Brands are already using the live streaming phone app to broadcast product launches, news updates, advocacy campaigns and internal events, keeping their audiences in sync with what's happening at their organizations in a whole new way.
PR News is hosting a webinar on how Periscope can broadcast your brand on Thursday, July 9, 2015, 1:30-3 p.m. ET. Speakers from Adobe, the Human Rights Campaign, Southwest Airlines and Lewis Pulse will cover topics ranging from mastering the technical details of using the app to inspiring your followers to comment on and share your live stream.
Ahead of the webinar, let's take a look at three tips for using Periscope, courtesy of Maureen McCarty, director of marketing at the Human Rights Campaign:
Before you live stream, build excitement by announcing it on your site, creating a landing page and a hashtag. Once the Periscope tweet is live, use a permalink to your landing page and embed the tweet there. After the session, upload the completed video to your site, YouTube channel and other platforms. When possible, Periscope during your audience's peak engagement time on Twitter.
Live streaming is exciting but inevitably brings unplanned situations. Have a contingency plan. Also run a short test on a personal Twitter handle to check sound, connectivity, staging, camera angles and tweet language. For unplanned breaking news, embrace raw footage. Talk to your audience, address people by name and involve them in the stream to create a sense of partnership in the moment.
Shoot the broadcast vertically. It will appear sharper and make it easier for viewers to read comments appearing on the screen. Use a tripod to avoid wobbly images. Monitor the screen—since it does not enable hyperlinks, you need to tell viewers where they can find more information about what's being live streamed and/or put a forwarding URL onscreen.
For more Periscope advice, register for PR News' webinar, "How Periscope Can Broadcast Your Brand," taking place on Thursday, July 9, 2015, 1:30-3 p.m. ET.
Follow Maureen McCarty on Twitter: @Maureen_McCarty 
Follow Brian Greene on Twitter: @bw_greene