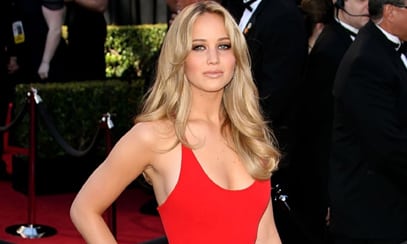 The Internet lost its collective mind this weekend, when a massive cache of celebrity nude photos was leaked. The leak—which first appeared on 4chan and quickly migrated to reddit, Twitter, Tumblr and just about everywhere else—includes pictures of Jennifer Lawrence, Kate Upton, Kirsten Dunst, Ariana Grande and Mary Elizabeth Winstead, among others.
A number of those celebrities are fighting back through publicists and attorneys, arguing that the leak represents an invasion of privacy and that some of the images are fake. But much of the focus of the investigation thus far centers on Apple's iCloud servers. The tech giant says that it's "actively investigating" claims that the photos were stolen from its servers, and the FBI is getting involved as well.
Regardless of how the investigation plays out (a similar, smaller leak in 2012 landed the perpetrator a 10-year jail sentence), this weekend's leak raises serious questions about cloud security and the potential for corporate sabotage.
Surely information that's more important and sensitive than celebrity nude photos rests in cloud servers throughout the world. For professional communicators, the leak offers multiple lessons.
Of course, now would be a great time to make sure that your most important servers are as far out of reach from hackers as possible—although that should be a top priority already. Know that even information that you thought was deleted could still be stored on remote servers. Likewise, it's important to be prepared for when, not if, that sensitive information finds it way out of your most locked-down servers. Last, make sure that your client or organization keeps its proverbial clothes on in front of the camera, as the Internet has a very long memory.
Follow Brian Greene on Twitter: @bw_greene