Despite general optimism that as an industry PR is on the upswing, a mid-December PR News poll of PR executives found that 55% are not planning to add employees to their teams in Q1 of 2013. Twenty-eight percent did plan to hire in the first quarter, while 17% are not sure. (See poll charts below.)

Executives also revealed the top communications skills they'll be looking for in potential hires in 2013. Digital/social media expertise ranked first at 62%; content creation (which most likely includes writing skills) was second at 60%; and media relations skills was third at 51%.
In addition, PR hiring appeared somewhat stagnant in 2012, with 42% having the same number of communications staff members at the end of the year as they started with in 2012; 37% had more employees; while 22% had less.

To get a head start on 2013, find a job or post a job at the PR News Job Center.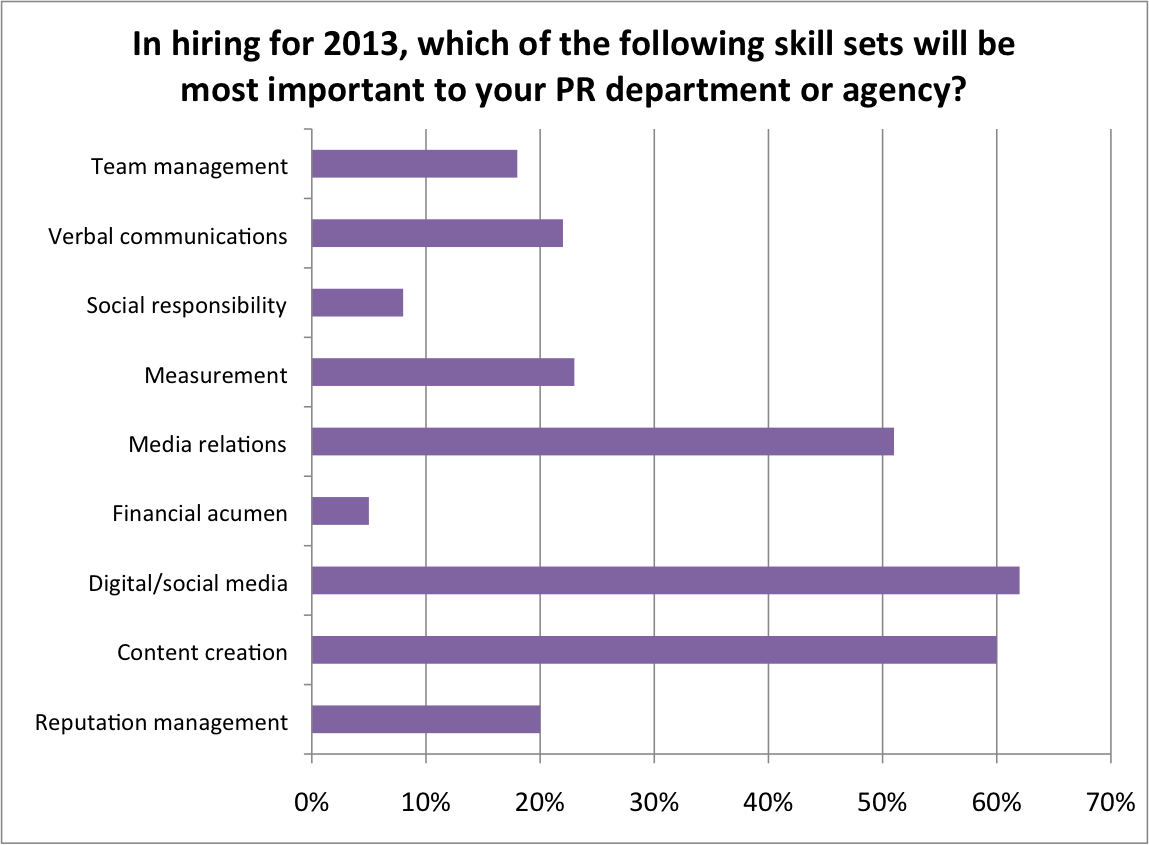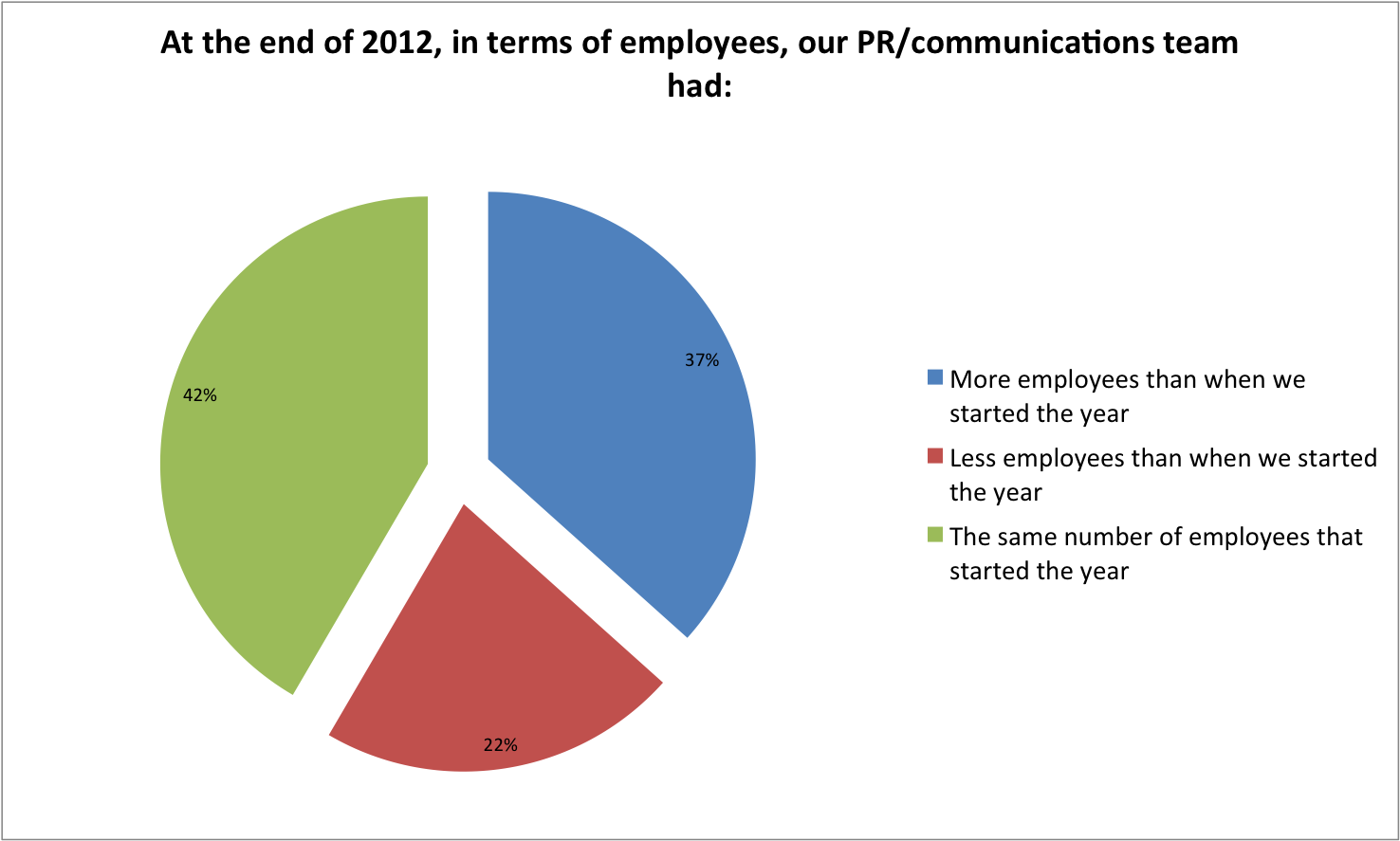 Follow Scott Van Camp: @svancamp01