Despite the landscape- and life-changing effects of Hurricane Sandy, the evolution of social networks continues apace. The latest updates: Facebook's Timeline may be getting a makeover, while LinkedIn is adding features to its Thought Leader service.
Timeline Makover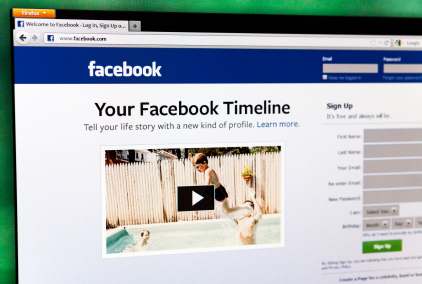 Facebook is testing a new design for user profile Timeline pages that places all posts in a single column on the left, while activity updates, friends, places, apps and other sections are on the right, according to Mashable. In this format, Timeline no longer has the vertical line that divides a profile in half, though the dateline still exists in the top right of the page to jump to a particular month or year.

Facebook confirmed to Facebook Insider that it is testing this design with a small percentage of users but did not offer any additional information. If the design tweaks become the new standard Timeline, expect Facebook to implement the changes for individual profile pages before brand pages, like it did with the original Timeline.
LinkedIn Ranks Its Influencers
On Nov. 1, LinkedIn added a leaderboard for its Thought Leaders feature—the influencer subscription and recommended follower service. In October, LinkedIn launched the ability to follow thought leaders and influencers who have combined to create more than 850 posts of original content.

Now, according to its corporate blog, LinkedIn users can see which thought leaders have the most followers; find influencers who've posted content most recently or sort them alphabetically; and discover recent posts by thought leaders they are personally following.

LinkedIn not only wants to let its site users follow influencers—like users do on Twitter and on Facebook—it's also keen on creating original content exclusive to the social network, giving users a reason to return.

Follow Bill Miltenberg: @bmiltenberg