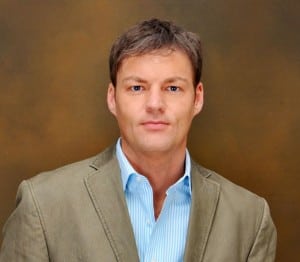 Social media has completely changed crisis communications, forever altering the way organizations both field and respond to people experiencing problems with their products or services. While new technology allows teams to communicate with external parties quicker and more efficiently, these modes of connection have also come bearing new challenges.
John Hallock, VP of corporate communications for CareCloud—a Web-based electronic health records, revenue cycle management and practice management solutions provider—says that social media platforms have become increasingly more important during crisis situations at his company.
Hallock will take part in "The Digital Life Preserver: Using Social Media During a Crisis" session at PR News' Social Media Summit on June 3 in New York City, exploring how to mitigate damage by preparing a crisis game plan and how to use social media as an effective means of getting ahead of the media in a crisis situation. In this Q&A with PR News, Hallock provides a preview of some of the topics he'll explore at the Summit:
PR News: What are the advantages of social media over traditional media during a crisis?
John Hallock: Social media can act as a very fast and effective way to communicate with key stakeholders in the event of a crisis, as many individuals now use various social media conduits as their primary means for getting information. Whether it's Facebook or Twitter, these social media conduits can be just as effective in terms of broad-based communications as opposed to just issuing a press release.
PR News: In times of crisis, how do companies involved in healthcare use social media differently? Is it easier or more difficult?
Hallock: Healthcare is obviously a highly regulated industry, and therefore you need to be mindful of the rules surrounding the use of social media when communicating with providers or patients. So, in this regard, it can be more difficult. But we use social media routinely to communicate with clients and/or learn of various issues impacting them.
PR News: How are companies like CareCloud helping to stem crises before they start?
Hallock: CareCloud has a rather extensive crisis or incident response plan in place that we use in the event of different kinds of crises such as if we have network issues or if we ever have any kind of data breach. We have key internal team members as part of our incident response team, and each have assigned responsibilities in terms of communicating with clients and/or patients when needed. Monitoring social media is a critical component of how we have or would deal with a crisis incident.
PR News: What's next in social media? What will blow us all away in five, even 10 years?
Hallock: I think we will see companies leveraging social media to ever greater extents in the years ahead as core elements of their overall communication programs—whether that be during a crisis or just general communication with their various publics. It's clear that more and more people are consuming social media outlets as their primary source of news, and that will require PR practitioners to stay on top of emerging trends.
Learn more about more social media trends at  PR News' Social Media Summit on June 3 at the Grand Hyatt in New York City.
Follow John Hallock: @johnhallock1
Follow Brian Greene: @bwilliamgreene