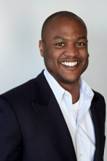 Ty Sheppard
Vice President/Associate Partner
Finn Partners
@FinnPartners
Ty Sheppard has developed a specialty in PR writing, key messaging and corporate positioning over nearly a decade of work spanning three agencies in tech and mobile communications. Over the course of his career he has written hundreds of press releases and scores of messaging platforms, blog posts, guest articles and related material for iconic brands such as Logitech, Cadillac CUE, Verizon Wireless and many others. Ty has also served as a naming and verbal branding consultant to Landor Associates and Siegel + Gale.
A published fiction writer and working screenwriter, Ty holds a BA in English from Harvard University and an MFA in Creative Writing from Emerson College.