Right or wrong, millennials, 80 million-plus strong, have been saddled with a reputation for being the want-it-now generation, their short attention spans more comfortable with the immediacy of digital devices than actual conversations. For PR managers tasked with teaching millennials to think strategically, the obstacles can seem daunting. Yet successes are occurring, according to interviews with managers and millennial staffers by PR News. In a variation on 'Physician, heal thyself,' the advice, broadly, is for senior PR pros to communicate the importance of strategic thinking to millennial staff. And the best exchanges are two way, senior PR pros and millennials said.
"lt's helpful when there's give-and-take," said Mallory Ward, a millennial and a director in APCO Worldwide's public affairs group at its Washington, D.C., office. [See sidebar on page 4.] Steve Payne, VP of corporate communications at Feld Entertainment, takes a tactical approach to teaching the 10 millennials on his staff to think long-term.
No meeting is longer than one hour. "They have to learn how to distill what they really need to cover," he said.
Everybody speak up. Payne encourages millennials to agree to disagree, which keeps the brand focused on the most creative solutions.
Play long ball. Since Feld always has a show, including Ringling Bothers & Barnum Bailey Circus and Disney on Ice, Payne teaches younger PR pros "what they do today resonates tomorrow, particularly with media relations," he said.
PROVIDING HISTORICAL CONTEXT
While millennials generally are digitally and social media savvy, they sometimes lack perspective, according to Steve Cody, co-founder and CEO of Peppercomm. Millennials are roughly half of Peppercomm's 105 employees.
Peppercomm counsels its millennial employees to think strategically by:
Understanding your clients' business. Know the how and why of the client and its competitors so you can craft strategy that's geared toward bottom-line results.
Knowing the stakeholders. To avoid top-down communication, determine what issues and insights are front-and-center among a company's stakeholders and how to engage with that audience in a credible way.
Understanding where the world is headed digitally. Keep abreast of emerging apps and technologies and determine which online tools are the most effective to communicate a (particular) brand message.
For some millennials, "the world didn't exist before 1990," Cody said. "Clients want programs to reflect what's going on now, and we don't diminish that. But [senior managers] need to nourish that with a historical perspective."
Chris Piedmont, an account executive at Peppercomm and a millennial, echoed that sentiment. "Senior leadership does a good job of showing us anecdotally how things worked, which helps with context," he said.
Through engagement between the generations, some senior managers find millennials possess skills and qualities that enhance their value as PR pros. That's been the experience of Neal Cohen, vice chairman and president of global client strategies at APCO.
"People complain about millennials, but there's a quality of thinking and information gathering that's at a much higher level" than is generally thought, he said. What distinguishes millennials from [Gen X and Baby Boomers] is that they want to know what the "end game is" and seek a better understanding of the PR process and the options available to the client and agency. "A distinct difference is that [millennials] want to know about the value they're bringing and why you're telling them to do it this way or that way." That begs for more exchanges between PR managers and younger execs compared with the past, he said. Added APCO's Ward, "Teaching us about process changes our behavior. Yes, [millennials] move fast, but we're also quicker to develop, and it only takes one or two times of doing something to learn that more strategic approach."
In the end, open exchanges that emphasize market knowledge, a sense of history and strategic perspective can be a useful recipe for PR pros of any generation.
Mentoring Millennials (and What managers Can Learn From Them)
Peter Debreceny, senior consultant at Gagen MacDonald, has more than 35 years of experience in PR. A millennial, Hillary Goodman is team lead at Gagen MacDonald, specializing in strategic organizational and change management communication. Below, the two debate the most effective ways to teach PR strategy to younger communications professionals.
Peter Debreceny: The most common area where I see millennials could adjust is their tendency to think super-tactically. They don't always seek out the big picture, but that's crucial to ensuring their work is tied to what the organization is trying to achieve.
Communications strategy starts with a wide-angle view. What behavior or opinion are you trying to change? What obstacles stand in your way? Address those questions, then choose your tactics.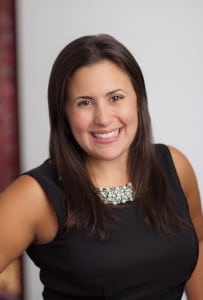 Hillary Goodman: It helps when more senior colleagues encourage strategic input from younger colleagues. Obviously, junior communicators usually don't run strategy sessions. I've been successful by not waiting for an invitation to participate, but rather jumping in and adding value from the get-go. Here are three tips I focus on: (1) Demonstrate you understand strategy by listening carefully; (2) Ask good questions; and (3) Connect the dots between tactics and strategy for every deliverable assigned.
Debreceny: It's critical for communicators to know how a business makes money. That's something CEOs and senior business leaders now expect from PR professionals.
Goodman: It was immediately eye opening for me when you communicated this perspective. It fundamentally changed how I think about PR and communications and the value I can add as a communications professional.
Debreceny: Here's a lesson I've learned from millennial colleagues: the strategic value of nuancing my communications style. Now I ask myself, 'How does my target prefer to communicate? Is he/she overloaded with email but responsive via text or LinkedIn? Which communications channel best suits my message?' That way of thinking benefits my client engagement work.
Goodman: Glad to hear it. Yes, I think millennials don't get enough credit for how thoughtfully we use communications. We try new technologies readily, sure, but we don't blindly adopt them.
CONTACT: Steve Cody, scody@peppercomm.com; Neal Cohen, ncohen@apcoworldwide.com; Peter Debreceny, p.debreceny@gagenmac.com; Hillary Goodman, h.goodman@gagenmac.com; Steve Payne, spayne@feldinc.com; Chris Piedmont, cpiedmont@peppercomm.com; Mallory Ward, maward@apcoworldwide.com
This article originally appeared in the July 20, 2015 issue of PR News. Read more subscriber-only content by becoming a PR News subscriber today.