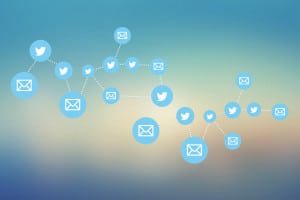 Twitter wants to kiss and make up. At the company's developer conference on Wednesday, Twitter is expected to make amends with app makers who got ticked off a couple of years ago when Twitter imposed strict rules around applications that plug into the social-media platform.
But now Twitter has had a change of heart. According to The Wall Street Journal, the company is expected to announce a suite of tools designed to make it easier for programmers to build apps.
The services, which will be offered through a new app-development platform called "Fabric," are expected to address common issues that affect mobile developers, such as dealing with bugs, tracking analytics and making money, the Journal said.
Developers, of course, help to extend the reach of social platforms such as Twitter and Facebook. Apps make such sites user-friendly by enabling people to do things such as shorten links and post photos.
By offering a new suite of tools that should make things easier for developers, Twitter is ripping a page out of PR 101: build relationships and cultivate goodwill with partners who can help to boost the brand and put more fannies in the seats.
From a communications standpoint, this is a bit of a layup for Twitter. There is simply no reason to alienate partners—in this case, app makers—who can have a major impact on your reputation.
Perception is everything, of course, and the perception of Twitter vis-à-vis its developers has not been a favorable one to the social service. Twitter apparently wants to change the conversation with developers, and, in the process, make the relationship mutually beneficial.
Follow Matthew Schwartz on Twitter: @mpsjourno1