While Facebook's every move receives heavy scrutiny in the media, Twitter clearly is the preferred platform for digital communications in the workplace, according to more than a dozen Millennial members of the PR and communications industry who gathered earlier this month as part of PR News' inaugural Millennial Roundtable.
In fact, when each of the participants was asked to name his/her digital platform of choice for business and personal use, Facebook was completely absent. The group praised Twitter's analytics, relevance with journalists and clients and its proclivity to deliver timely headlines. Also getting love was LinkedIn, since journalists use it to locate sources; its non-140-character format was also touted. Instagram was the overwhelming choice for personal use, although its future as a platform for brands also piqued interest in the group.
The other takeaways:
Yes, as you'd expect, they're tech savvy, but they don't interact with IT regularly and some of them are as afraid of social media platforms as people twice their age.
They feel Gen Xers and Baby Boomers have an incomplete grasp of digital communications; senior managers generally realize that social media is necessary but many are unwilling to invest the time and resources needed to make it a priority.
As this edition of PRN focuses on digital PR, we've included edited excerpts below about that topic. Much more from this session will appear in upcoming editions of PRN.
Platform of Choice at Work and Home
Please share your favorite social media platform or app, for business and outside work.
Samantha Bruno, senior account executive, Peppercomm: We're partial to Talkwalker at our shop for its analytics. In terms of regular social platforms, I'm very Twitter-biased. I love it for one-stop shopping but also for watching news and monitoring conversation.
Mandy Roth, account executive, Peppercomm: I think on the business side Twitter is probably my favorite, personally probably Instagram. Snapchat scares me. I have no desire to get involved with Snapchat whatsoever. I agree with Sam. One of the reasons that I love Twitter for business is that journalists use it a lot to find sources. I'm also pleased with a lot of the new analytics on it. It's very insightful.
Nicole Newby, senior account executive, Peppercomm: Twitter is my favorite for business, but I also like it for personal use because I get so many headlines from it. In addition, I can keep up with reporters I'm targeting. Personally I use Instagram to keep up with other news.
Chloe Sharfin, project consultant, APCO Worldwide: I have to agree, it's Twitter for business. A lot of clients focus on various issues affecting their business and how they can engage on those issues. Often they will say, 'Oh, there is this hashtag, there is a tweet…' A lot of the influencers and stakeholders they care about are engaging on Twitter. On the personal side, it's probably a tie between Twitter and Instagram. I like the kind of visual story Instagram offers. It's very simple.
Olivia Fantozzi, consultant, consumer lending communication, Wells Fargo: I also love Twitter for business. It helps me keep track of what people are saying in real time about things like credit cards. Personally I love Instagram.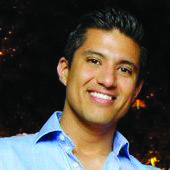 Jason Vasquez, consumer lending communications, Wells Fargo: I also like Twitter for business and Instagram for personal use.
Alison Lee, project assistant, APCO Worldwide: I agree, Twitter for business, Instagram for personal, though Snapchat has piqued my interest because very recently I've noticed they have CNN and Crossbow. And it's so fast to go through the different content that's out there. It also informs me about things going on in NY, for example, during Fashion Week. Snapchat, of all the social media platforms, allows me to see backstage and then see the show itself. I'm curious to see how brands continue to use it.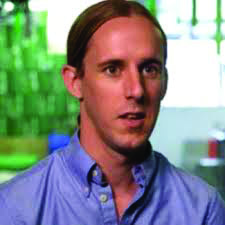 Albe Zakes, global, VP, communications, TerraCycle: So, since everyone said Instagram and Twitter, I'll say LinkedIn. I've turned the LinkedIn connection into a "Good Morning America" appearance for our CEO. We use it for a lot of strategic partnerships. I realize it's not the slickest of the social networks, it is meant to be professional networking site, because of that you can reach out to people to try build a connection, with a journalist or a content partner. It's an appropriate venue to do that. And you get a lot more than 140 characters.
Negin Janati, senior communications officer, UN Foundation: I agree with you on the benefits of LinkedIn. Facebook used to be my favorite because we reach out with emotional heartstrings kind of stories. But with the new [Facebook] algorithms we're struggling to keep up and figure it out. Nobody sees our content anymore and they were calling us to find out why…that's super-frustrating. I have allegiance for Twitter, but it's too intense for personal time, so my choice is Instagram.
Other Generations' Understanding of Digital Communications
What are your views on Gen X and the Baby Boomer-generation's grasp of social media? Do you feel that you're teaching them the ropes?
Mandy Roth: It's mixed. Some folks I work with, clients and internally, they're willing to learn [about digital and social media] and are not shy about saying, 'Hey can you teach me that?' And then you have people who want nothing to do with it. It's hard for me when I'm working with someone who doesn't really understand social media. It isn't really a question of additional learning. We'll make a suggestion about social media and then a request comes back to do something that's not even possible via social media.
So, I would almost rather be working with someone who doesn't know a lot about social media and doesn't care, than someone who gets in a room with the client and promises something and then turns to me and says, 'Can you make this happen?' I'm like, 'That's not how it works.'
Albe Zakes: I think that maybe in…the C-suite in general they sometimes show a little grasp around social media, a basic understanding of the metrics. To them it's how many Likes you have, how many Followers, not the level of engagement or the quality of the Followers you're getting. So, it's a really simple view of what social media success is.
Jason Vasquez: With executives who might not have knowledge about the impact of social media, my approach is not to bombard them with numbers and say this is why and this is how and this is what it leads to. It's actually to engage them, to make them part of the campaign to say, 'Will you, as president of this company, go on camera and say this about your product? And we can promote it [on social media].' And they'll say, 'Well, no, I won't.' And I'd say, 'You're proud of this product, right? So why don't you share why that product is impactful with [its intended audience]?'
Meredith Crowder, account manager, W20 Group: I would say that we're a little bit different because we really have an emphasis on social and analytics. We have plenty of Gen Xers at our company who have hundreds of thousands of Followers on Twitter. Everyone is encouraged to be on social media so they can know everything about clients.
Alison Lee: Even the most traditional clients or even internal people have an interest in social media or they say, 'I know we need to have it.' But then there's a hesitancy to actually invest in it. So, I think especially the client or internal people who are a little bit older, they maybe see there's a need for social media but without understanding why or how. But they know that people our age are the ones they are targeting and are going to be the future, so they're interested.
Relating Digital Communications to Clients and Managers
But how do you demystify digital communications? How do you convince clients and senior managers that it doesn't take care of itself?
Meredith Crowder: We convince clients by pointing out the tons of conversations people are having and those huge numbers of followers.
In health care we look for patients talking about products or procedures, that they are terrible or great. So, it's 'You could be a part this conversation. You could be having influence with this. Look how many people are talking about it, but you're not, so….'
Christopher Piedmont, associate, Peppercomm: I don't think at this point we're still advocating the value of social media. I feel executives both internally and outside understand that there's a value. We need to be on it.
But there must be more understanding of how best to go about doing social media when you're working in a regulated industry. How far can I go in the healthcare arena, for example?
Jason Vasquez: What we have found successful is actually doing social media partnerships with non-profit organizations or other financial firms.
We partnered with Experian on a Twitter chat. But that's a practice that we consistently do because we don't want to just be by ourselves out there. We want to involve everyone that has an interest in that competition.
Facilitating Integrated Communications
For agencies and people on the corporate side, to what degree are you working on campaigns in an integrated way? Are silos being broken down?
Albe Zakes: We do everything in-house. Anytime we're designing a campaign we have diferent managers at the table at one time so we're getting input from digital, video, PR and marketing people. It's easy for us because we manage that all on one vertical. But we're thinking about, from the early moments of brainstorming on any campaign, how it's going to apply through all the different arms and platforms.
This article originally appeared in the May 25, 2015 issue of PR News. Read more subscriber-only content by becoming a PR News subscriber today.