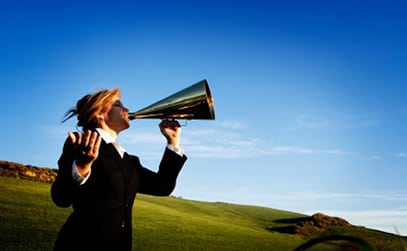 Every day journalists use Twitter to share their articles, ask for sources, actively participate in breaking news or commentary and more. It's a tool that is not new to public relations professionals; in fact many of us use it daily for not only ourselves but for our clients and brands.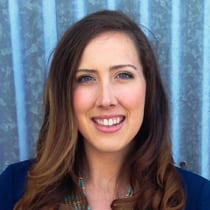 When it comes to using Twitter for building relationships with journalists, something that we all know is a huge part of our role, there has been much debate as to how and when to use it. This is especially true now with some of the changes Twitter has been making to its platform over the past year.
Consider the Direct Message feature. First, Twitter made it possible for users to choose if they want to receive and reply to DMs from anyone, regardless of whether or not that person follows them. Then in August, the platform announced the removal of the 140-character limit so that users can have longer DM conversations. Even with these changes it is still important to recognize that the person you are sending a DM to can still block your message. So do not go overboard when trying to reach out to a journalist via DM or Twitter in general.
It's easy to see why Twitter offers the perfect opportunity to build and maintain relationships with reporters and influencers you want to connect with but cannot do so in person. Twitter offers something outside of a call or an email, and it ultimately enables active conversations with the press on a daily basis, whether you simply favorite a journalist's tweet about their article or start a conversation with them about a topic for which you share a mutual interest. It's also an easy way to interact without interrupting their routine via email or a phone call.
Keep in mind that Twitter can also leave lots of room for error. It's important to keep a few things in mind when using it as a tool to reach the media, especially given that Twitter seems to be a mixed bag when you ask journalists how they would like to be contacted.  Some are fine with it while others are not. Make sure you do your research to see if those reporters you want to contact via the platform are open to it.
Some tips for building and maintaining press relationships via Twitter:
Connect and start to build your relationships with media or influencers before cold pitching them. Favorite, retweet and respond to their tweets.
Participate in conversations that journalists are having or even start them.
Keep an eye out for press looking for sources. Many reporters will tweet about what they are looking for and even ask you to contact them.
Be a resource to the media. Send them tips or resources that you think will help them, even if it's not for your clients.
Use DMs as a tool to make your pitch stand out and use your best judgment when sending messages or following up. You can still be blocked if you are spamming them.
And ultimately do not spam anyone on Twitter. That is a way to easily harm your relationships. Twitter is a community that allows for everyone to participate, discover and learn, and for those of us in PR, it's a great tool for engaging and building the relationships we want and need to be successful.
So what are you doing still reading this article? Get tweeting!
Jane Vaden is a senior account executive at VantagePR. Follow Jane: @janeevaden. Follow Vantage: @VantagePR