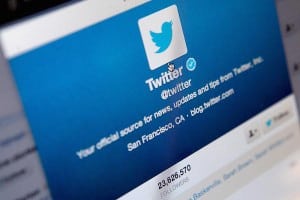 Since it went public late last year Twitter has made a series of changes designed to monetize the microblogging service, mostly focusing on generating new ad revenue. But its latest experiment—a change to user timelines—seems to have sparked a backlash.
The change means that a user can now see tweets favorited by people they follow, according to The Verge. Previously, a user's timeline only showed tweets and retweets from other accounts.
Favorites have been somewhat private. While users can view a list of favorited tweets from an account's profile page or on a tweet's detail page, typically only the "favoriter" and the "favoritee" ever know about it, The Verge said.
The reaction on Twitter has been less than encouraging.
@daehnedac wrote: "To @twitter if I wanted to see what the people I follow favorite I would like myself no need to put it in my timeline" while @mon_mothma opined: "Now I know why twitter introduced the mute button: so I can use it on all those I don't follow now showing up in my timeline."
From a PR standpoint, Twitter's experiment demonstrates the risk social media companies take when they start to tinker with online privacy and users' ability to personalize their own social handles.
It also shows why listening to your audience, whether via social channels or more traditional PR channels, is becoming integral to the kinds of products your company develops and how to communicate those products to customers, prospects and media covering your sector.
Follow Matthew Schwartz on Twitter: @mpsjourno1