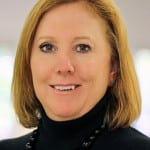 Trend, movement, an idea whose time has come, whatever the definition, the evidence is in. Journalists are crossing over to agency and corporate life at unprecedented rates, changing the nature of business storytelling and content. What is driving this change and how do strategic communications teams navigate the challenges while making the most of the opportunity this new wave presents? Why is it worth it for PR agencies to make the investment and do the work to make journalists successful members of their teams?
In short, businesses increasingly know that it takes quality content to break through the noise and build awareness among qualified prospects, not to mention feed the ever-hungry social media channels.
In-house journalists increase the rate and quality of content production and can help PR strategists to get the right stories in the right places—a major boon for organizations of all stripes.
The upside is obvious. But, like anything new, integrating journalists into agency life (and revenue) can create complexities. Media expert Sam Whitmore recently explored the challenges, interviewing newly transitioned journalists and the strategic communications execs who hired them.
He saw some patterns: Journalists often hit a wall with PR's multi-client complexity and business models. What is more, agencies often were taken by surprise by journalists' steadfast "neutrality" (not what clients want) and spare collaborative and budget experience.
This is all the more reason for both brands and agencies to carefully plan their onboarding and training when bringing journalists into the fold. Here are some insights that we've gained:
▶ Be realistic. The move from journalism to in-house is huge. Journalists are trained in research, objectivity and critical thought. They tend to work solo on projects, interacting only with an editor.
▶ "Horses for courses. " Position journalists as specialists: Don't try to make them like everybody else. See them as purpose-specific, and let them power your other specialists to do what they do best.
Most agencies find that journalists don't shine as account leaders or team managers (at least until they've had a good, long time to absorb the business and the culture).
Think this through as you plan account relationships. This takes some art. I recommend that your account leads meet as a team with your in-house journalists, sharing best practices and "what's worked."
▶ Manage the business. The only reason to bring a journalist on board is to bring meaningful value to your clients. To add that value, you need to make your journalist billable.
This means you may need to test your ideas before you launch your plan. Will you price by project? A flat monthly fee for a list of services available to clients? By the hour? Draft your financial plan and discuss it with your team.
Have account managers rethink budgets (or upsell strategies) to ensure integration of journalists on their teams. Make journalists crystal clear on tracking hours or milestones related to projects.
Allow a margin of error in your early projects, but learn from them, and get the model right. Track revenue and ratios; set goals and analyze results.
▶ Trusting the process. Adding journalists to our team has helped increase strategic collaboration with clients, and helped our entire team gain insight to the broader media, journalism and publishing landscape.
But it wasn't like flipping a switch. We stayed on track by having regular, open conversations, asking multiple people in the organization how we could make things work better and talking peer-to-peer with our clients.
If you're thinking of bringing in a journalist, seize the opportunity to build rapport with clients.
Make them participants in finessing the way you, and they, integrate journalistic talent into the way you work together. Ask for feedback. Get their recommendations.
This will do more than help increase the benefits your services bring to clients. It will also deepen the trust and collaboration you achieve with your entire business community: your team, clients and the media itself.
Bringing on a journalist serves credibility and reputation—especially when you do the work to get it right.
CONTACT:
Barbara Bates is CEO and founder of Eastwick. She can be reached at barbara@eastwick.com.
---
This article originally appeared in the June 9, 2014 issue of PR News. Read more subscriber-only content by becoming a PR News subscriber today.