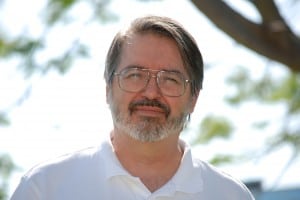 Investor relations may be the single most regulated area of public relations. This binds the hands of PR professionals working on behalf of companies that are seeking additional investment, positioning themselves for an IPO, or exploring a merger or acquisition. However, these regulations, while strict, are also narrowly focused. They address public notices about a company's earnings, future projections for growth, or other news of particular interest to investors. Typically, these regulations don't impinge on PR campaigns, which are designed to achieve more traditional PR goals.
Under current SEC guidelines, efforts focused on traditional goals remain fair game, and create the opportunity for a blended investor-public relations campaign, an innovative use of PR tactics supporting an IR goal.
For companies that have investor-oriented aspirations, there is an investor relations support role for more traditional media public relations and PR-driven social networking.
The key to such a programs' success involves three factors: Determining what information, beyond that found on a balance sheet, a prospectus or a pro-forma offering, might be less obviously influential to potential investors; determining what company news not regulated by the SEC might nonetheless be of interest to potential investors, and determining how to link these two factors.
In today's hypercompetitive business market, creating and implementing a PR-driven campaign that supports two goals, instead of just one, is an effective way of developing more focused and regulated investor relations efforts.
I recall the owner of a Web-based apartment-and-house-rental search platform who developed an acquisition exit strategy and asked my agency to support the effort via public relations.
After a detailed analysis of the company's operations, we identified business information that would be of interest to the news media, but might also be useful to potential investors. Then we implemented three key steps.
• Identified information about the company's operations that would interest potential acquisition partners.
• Identified company news we might legitimately offer the media that was well clear of any SEC interest.
• Developed a PR campaign to get that information out where potential acquisition partners could find it, if they chose to search.
ALL IN THE TIMING
We also identified the company's top-20 metropolitan markets, according to market share. As we suspected, the company's top markets were in the top 25 markets for housing rentals. This gave the campaign a hook for the news media.
Next, we figured that because of our broad-based market share, market-specific trends in our business widely mirrored trends in that entire rental market.
Finally, we developed a series of quarterly reports documenting those market-specific housing rental trends in a way that local business news outlets would find press-worthy and credible.
Each quarter, for 18 months, we produced 21 media reports: One each for our top-20 market and one summary for national business media.
We then distributed these items on the newswires and followed up with effective one-on-one media pitching to local and national residential rental business media.
In talking with reporters and editors on a market-by-market basis, we found local media outlets accepted our trends as mirroring local marketplace trends.
Initially, the reports got picked up because they offered a new metric on the local housing market. However, the media soon came to rely on these reports for quarterly business trend stories.
This campaign achieved several goals.
• First, we positioned our client as a market leader in 20 significant rental-housing markets.
• Second, we positioned our client as a thought leader on all breaking news involving either the residential rental market or the online resource-referral market.
• Finally, we were able to pitch media decision makers on some of the client's other stories related to the business.
We were satisfied with the returns, generating stories both online and offline as well as local market coverage.
Within four quarters, any potential acquisition partner who searched would find nearly 100 similar news stories about the markets themselves and our client's leadership in those markets.
Within 18 months, our client was acquired for roughly three times what the owners themselves identified as the company's current market value.
CREATING A FOUNDATION
Since that initial success, we have repeated this process, creating and implementing other successful investor-oriented public relations campaigns. In each campaign, we used media PR, supported by PR-driven social networking, to achieve two sets of goals.
One set generally built awareness that grew the company's book of business.
The other, more important set of goals, created a background of easily researched and highly credible information that any potential investor or acquisition partner would find by doing a rudimentary Google keyword search.
In each of these campaigns, we identified a set of messages that would be effective in meeting both sets of goals.
The keys to success were clear and specific:
• Identify legitimate business information that any likely investor would want to know, but which wasn't covered by SEC regulations governing public or private offerings.
• Identify specific business goals—other than supporting investor relations—that could legitimately be addressed via a blended media PR and social networking campaign.
• Find points where the investor information needs and the company's business goals intersected, then build a campaign around those points of intersection.
Any successful investor public relations campaign will accomplish the company's business goals. It will also create a foundation of information, presented by the news media and placed on social channels. PRN
Ned Barnett is founder of Barnett Marketing Communications. He can be reached at ned@barnettmarcom.com.
This article appeared in the August 26 issue of PR News. Subscribe to PR News today to receive weekly comprehensive coverage of the most fundamental PR topics from visual storytelling to crisis management to media training.
Taking Stock of Investor PR
Investor relations motivators—news or information that attracts the attention of potential investors or helps them reach decisions—include the following:
▶ Credible information on the Web. Using a Google or YouTube search about the company and the company's underlying value proposition, but which doesn't smack of IR content in nature.
▶ Press, blogger or online-media articles.Coverage favorable to the company—which potential investors find themselves—has far greater credibility than the same information presented to them by the company itself.
▶ Press, blogger or online media coverage that speaks to the company's value proposition, but not in a typical IR fashion.
Finally, the content should not come off as "investor information." A word of caution: Some online coverage has a potential to be received negatively.
This includes coverage potential investors find online that seems to be obviously intended to promote investor-relations goals. It also includes anything labeled as a press release, as opposed to an article produced by the media.
Be careful to use automated measurement tools only for a wide-angle-lens view. Boolean logic and computerized sentiment can easily misread the truth.