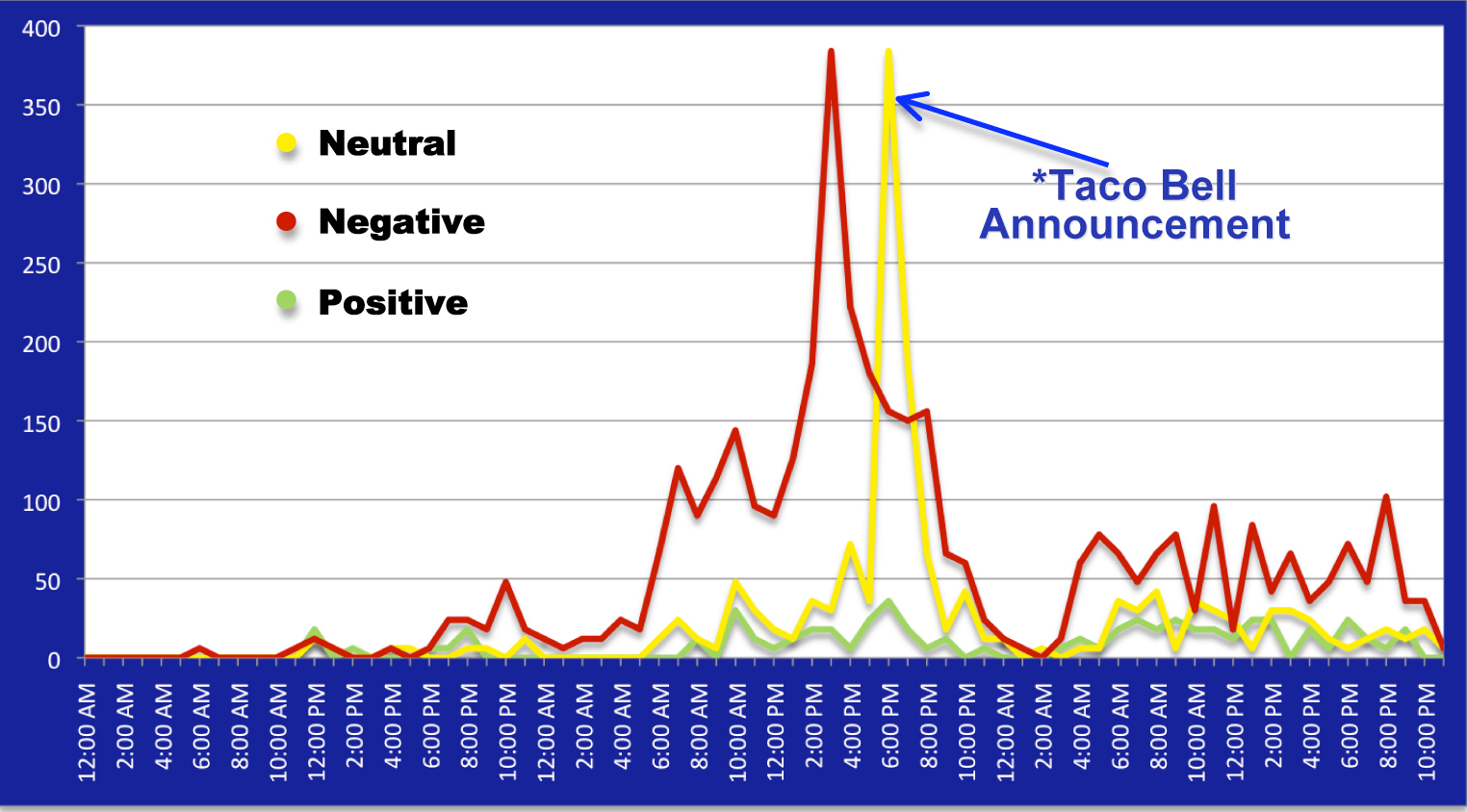 In January, after being hit with a lawsuit challenging its beef content (black spike), Taco Bell responded with a "Thanks for Suing Us" announcement, that turned the Twitter conversation largely neutral (light gray spike), according to this PeopleBrowsr data (exclusive to PR News).
---
---
Deals of the Week
Get $150 Off PR News' PR Measurement Conference
The driving goal of PR News' Measurement Conference is to show you how to focus on measurable media relations, social media, reputation-enhancing and crisis management programs that clearly affect your organization's bottom line. You'll get both the latest best practices in PR measurement and their real-world applications.
Use code "150off" at checkout.
Get $50 off PR News' Crisis Management Guidebook
Communications professionals will walk away with the know-how to create an effective step-by-step crisis action plan applicable to organizations of all types and sizes. Within these pages, you'll find guidance on issues ranging from internal communications to social media tactics to handling the press.
Use code "CRISIS7" at checkout.
Save $100 on a PR News Subscription
Let PR News become your weekly, go-to resource for the latest PR trends, case studies and tip sheets. Topics covered include visual storytelling, social media, measurement, crisis management and media relations.
Use code "SUBDEAL" at checkout.