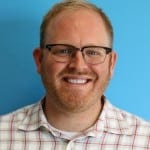 In the mid 1800s, a French journalist and novelist named Jean-Baptiste Alphonse Karr said, "The more things change, the more things stay the same." But, you know, in French. Karr was almost certainly not talking about how PR executives can garner attention at industry conferences, in no small part because the concept of an "industry conference" simply didn't exist back then. But, all the same, this now famous idiom can easily be ascribed to industry conferences today.
Working for an agency, it's incredibly important to stay on top of what matters to clients, and why. And while so much has changed, what clients and customers want when it comes to conferences hasn't. They want the right people to hear their message. And, ultimately, they want that message to lead to more sales for their organization.
The old PR textbook for conferences went something like this:
Step 1: Identify date of event
Step 2: Decide what your news will be
Step 3: Incessantly pitch the (then heavy) media presence at the event
Step 4: Schedule briefings at the conference
Step 5: Staff briefings on-site, conduct follow-up
Step 6: Wait for your sweet media coverage to roll in
So, why do we have to change? Doesn't that sound just great the way it is? Well, sure.
But, today, you can approach not just the media, but other influencers who can affect buying decisions, partnerships and other important relationships at your big event.
Below are five new ways for PR pros to deliver results via industry events and conferences that go above and beyond what their stakeholders expect.
1. The new influencers. Using digital tools to identify people who matter beyond media. There are tools available today ( Traackr or Sysomos) that were created explicitly to identify the exact right people for you to be engaging with on a topic. Sometimes, it's not who you expect. And they may even work at a competitor.
But the most important job is to identify and engage with them, both in the digital and real worlds, but particularly during an event, belly to belly.
2. Use social avenues to engage pre, during and post event. Certainly we're all very aware of Twitter by now.
But when it's event time, the social platform can be a great avenue for you to catch that media person (or nontraditional influencer you identified using Traackr) when he is in your area and pull him in for a quick conversation with your spokesperson. Well it is. And you should use it. Never underestimate the power of the event hashtag.
3. Be integrated. Sync early and often with your marketing team. Once you've agreed on the identified goals for your event, develop an integrated program around it.
Create a contest to drive those nontraditional (and traditional) influencers to your event. Build a microsite to support it, a hashtag to identify it on social media and give away something people will care about to drive them to your booth, suite or whatever it is you're trying to accomplish.
4. Provide an exclusive. Don't have any big news to share with the masses at an event or trade show? Not a major event for your organization, but still need a solid media hit? Get back to basics: the media exclusive.
Take the most important reporter or editor you can get interested out to dinner and share the piece of news you can afford to share at an exclusive level, maybe a new customer win, a product update or a small, but strategic acquisition.
5. Jean-Baptiste Alphonse Karr was right. While it's incumbent upon PR executives to think about new ways to reach important influencers, big news at an event—and conveying that information to the media—remains a crucial driver in our industry and something your organization should, and likely does, still care about a great deal.
Living in a digital world means that just because the show ends, doesn't mean your engagement needs to.
Developing a broad plan that takes engagement before during and after the show into account will help achieve business—and not just communications—goals.
CONTACT:
Devin Davis is senior director at Bite. He can be reached at devin.davis@biteglobal.com. Follow him on Twitter, @devindavis.
This article originally appeared in the September 22, 2014 issue of PR News. Read more subscriber-only content by becoming a PR News subscriber today.