To some outside observers, public relations in 2010 was defined by BP CEO Tony Hayward and his infamous quote, "I'd like my life back." But there was more to 2010 than just crises and gaffes, according to the three members of the PR News Advisory Board who participated in the following roundtable.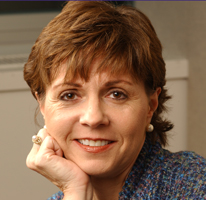 Deborah Radman
Sr. PR Consultant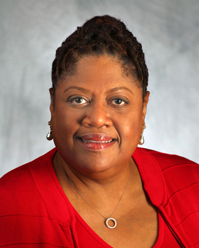 Brenda C. Siler
Best Communications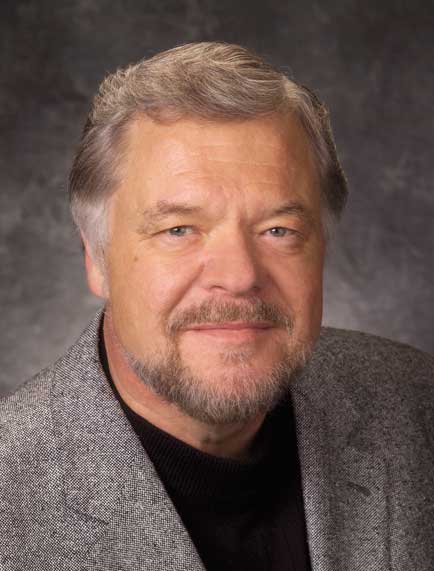 Mike Herman
Communication Sciences
We asked Deborah Radman, senior public relations consultant, Brenda Siler, founder of Best Communication Strategies, and Mike Herman, senior VP at Communication Sciences, about the trends and challenges within the PR discipline in 2010, and what the New Year will bring. Not too surprisingly, social media was a big topic of conversation, as was the acceptance of communications strategies in the C-suite.
PR News: How did PR's reputation fare in 2010? What moved its reputation needle, and how?
Deborah Radman: PR continued to take an alleged hit this past year, some of it due to the advent of social media and the crises the platform causes. Social media is just a new tool that's making PR more effective—it's one of the most exciting things to happen to PR. It's opened up the opportunity for the industry's master storytellers and people connectors to do their job more directly—reaching influencers in ways never before possible, and extending our reach well beyond media, which, until now, was the main measurement of PR in the eyes of many companies.
Mike Herman: PR's reputation definitely took some hits during the year, primarily in the handling of the BP oil spill and the ongoing degradation of the tone and tenor of the political conversation during an election year. Much of the mainstream, digital and electronic media continue to denigrate any communication, especially that which emanates from the business/economic community or any level of the government, as hype, spin or worse. Even the term "PR" is mostly used in a negative connotation.
Brenda Siler: PR's reputation did not fare well in 2010. Big faux pas occurred with BP, Hewlett-Packard, government agencies like the Transportation Security Administration, elections and Congress. Even the effort to help Haiti went sour, when it was revealed that the help offered by many nations had not gotten to those in need. The reputation needle went down because of this.
PR News: What emerging PR trends did you see in 2010?
Herman: Obviously the evolution of communication technology and the adoption and use of social media tools have been the major trends. Virtually every conference, educational effort and seminar seems to have emphasized the importance of these new tools, but clients, business and industry leaders remain, for the most part, unconvinced.
Radman: One thing happened that is important—the dispelling of the myth that social media will make PR obsolete. The trend of social media making communication and promotions easier in some ways will continue, but it doesn't negate the need for qualified PR professionals. Did the ability to dial a phone or send an e-mail make everyone good at PR? No. And neither does social media.
Second, transparency in business communications continues to separate the good PR executives from the bad. Even in the most competitive PR environment in living memory, the profession has never been more open. This trend looks like it will continue.
Siler: Organizations are now forced to utilize expanded media options to tell their stories, and to handle reputation management. It's a big job, and I am not sure any one group has it right.
Also, many organizations seem to be dependent on a social media guru for managing media relations. Social media is a tactic that is a part of a larger communications strategy. Therefore, there is no guru without strategy.
PR News: In business terms, what is the health of PR now, considering that the economy seems to still be stalled?
Radman: The New York Times noted earlier in September that there is growing appreciation for PR on Madison Avenue, The article was another sign that marketers continue to view PR as taking on higher strategic importance based on its unique role in building brand and relationships.
It may seem that PR has been able to rebound faster—and even flourish—during this economic downturn. But it remains to be seen what the real industry numbers for 2010 will look like. Early indicators being reported from the big agencies look like growth somewhere in the 5% to 10% range in PR spend for 2010.
Herman: PR is moderately healthy, but certainly not growing and expanding as it was prior to the recession. There seems to be a dim light at the end of the tunnel. The greatest fear is that the light is emanating from an oncoming train. Most of those I speak with in all facets of our profession see a bit of growth, with the exception of the nonprofit world, which seems to be facing a continuing loss of support and, in some cases, even the closing of their doors.
PR News: What are your top predictions for PR in 2011?
Siler:
1. Organizations will still depend on social media, but will realize strategy is king.
2. The federal government and Congress will continue to have a reputation management problem.
Radman:
1. Companies and clients will make it mandatory for the PR team to be in the same room as creative, media and advertising when marketing planning is occurring.
2. As Richard Edelman noted in his blog, "We are being engaged on assignments much earlier in the life cycle because PR is better able to establish a brand's credibility. We establish the runway of trust so the advertising plane can take off." This this will become more true in 2011.
3. We are able to compete effectively in the world of dispersed media and rapid change. Strategic communicators who recognize early pulses of change will be more likely in 2011 to have the ear of the C-suite.
Herman:
1. There will be a continuing relaxation of the fear and trepidation with regard to the future of the country and the economy, and clients and business will realize that they must continue to communicate with their target audiences and build trust.
2. There will be no appreciable growth in salaries and benefits for PR pros in 2011.
3. There will be a growing acceptance that in a changing economy and society the need for a well-planned and strategic integrated program of relationship building will lead to an increase of understanding of the need for PR at all levels.
Look for more roundtables in PR News in 2011 that will circle back to some of these predictions. PRN
CONTACT:
Deborah Radman, deborah.radman@gmail.com; Brenda Siler, silerb@comcast.net; Mike Herman, mlherman@bellsouth.net.