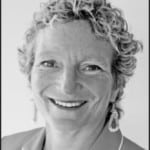 One of the standard questions for anyone starting a measurement project is, "How much should I spend?" For years, the experts, including me, have told you to spend 10 percent of your communication budget figuring out whether the other 90 percent is working. But that doesn't really tell you how to allocate that 10 percent, nor does it cover all the scenarios.
What you don't want to happen is to have measurement cut from the budget before you even start, so start with what you think is likely to be a no-brainer for approval from upper management.
Start with a pilot project, such as a program, campaign or event that is enough of a priority to get extra funding.
Take the total budget for that project. Factor in the importance of the project to the bottom line of the organization, and make an educated guess as to what is reasonable to spend on measuring how successful that program is.
MEASUREMENT NEEDS
If you want to measure awareness, you'll need to do survey research. You can buy responses from Survey Monkey or Survata for around $1 per completed response.
If you need to test awareness among a narrow demographic or professional group, figure a minimum of $100 per completed survey. How many completed surveys does your budget enable you to reach? If it's less than 100, surveys aren't the way to go.
If you're tracking audience response and/or engagement, you can probably get away with Google Analytics along with some additional help from something like Sprout Social ($50 per month) or Simply Measured ($500 per month) if you want to look at a broad spectrum of social channels.
CONTENT ANALYSIS
Making the connection between your activities and actual business results requires at least two sources of data. Typically, you'll want to track media analysis against either survey data or Web/social analytics.
For media analysis there's a simple formula that I've used for years.
Let's assume you're trying to budget for an annual measurement program.
You've decided that a reasonable budget is $20,000. You know you're going to need at least two reports. A written analysis report costs a minimum of $2500, so that's $5,000 out of your budget.
Collecting the content will cost you a minimum of $300 a month. To get a good measure of how effective a campaign, budget for at least six months of monitoring.
Now you're down to $13,200 left for reading and coding. Assume an industry average of roughly $5 a clip. $13,200 divided by $5 means that you can code 440 clips a month for six months. You can plug in your own variables into this "Budget Calculator."
If 440 clips a month sounds like a reasonable number, you're good to go. If it's only a fraction of what you envisioned, you have two choices:
1. Random sample according to media outlet type or channel. The downside of random sampling is that you can't use real numbers, only percentages. This is important to remember when reporting results.
2. Reduce your target media outlets to only those that really influence your target audience.
LACKING BUDGET?
1. Use free trials. Almost every vendor offers a free trial. Rather than just signing up when you are checking them out, hold off and start your free trial on the day you want to start measuring. That way you'll get at least a month of free data.
2. Design your metrics around what you have available. Metrics should be based on your goals and objectives, but if the goal is to drive Web traffic or social engagement you may be able to get all the metrics you need from Facebook Insight s and Google Analytics.
3. Become a case study. Make your project interesting enough to be a case study.
Universities frequently take on interesting clients, and vendors will frequently heavily discount projects if they can become testimonials. If you take this route, make sure you have your ducks in a row first.
With all of these measurement recommendations, make sure you know exactly what you want, because you don't want to waste any of the free time you're given. PRN
CONTACT:
Katie Delahaye Paine is CEO of Paine Publishing. She can be reached at measurementqueen@gmail.com.
This article originally appeared in the October 27, 2014 issue of PR News. Read more subscriber-only content by becoming a PR News subscriber today.