Milton Friedman's often-quoted maxim that the "sole responsibility of business is to increase profits for shareholders" is about as old-fashioned as listening to your grandfather reminisce about the rivalry between the Brooklyn Dodgers and the New York Giants. The expectations of business have changed. Without question, for-profit businesses exist to make a profit. But increasingly, stakeholders expect companies to practice corporate social responsibility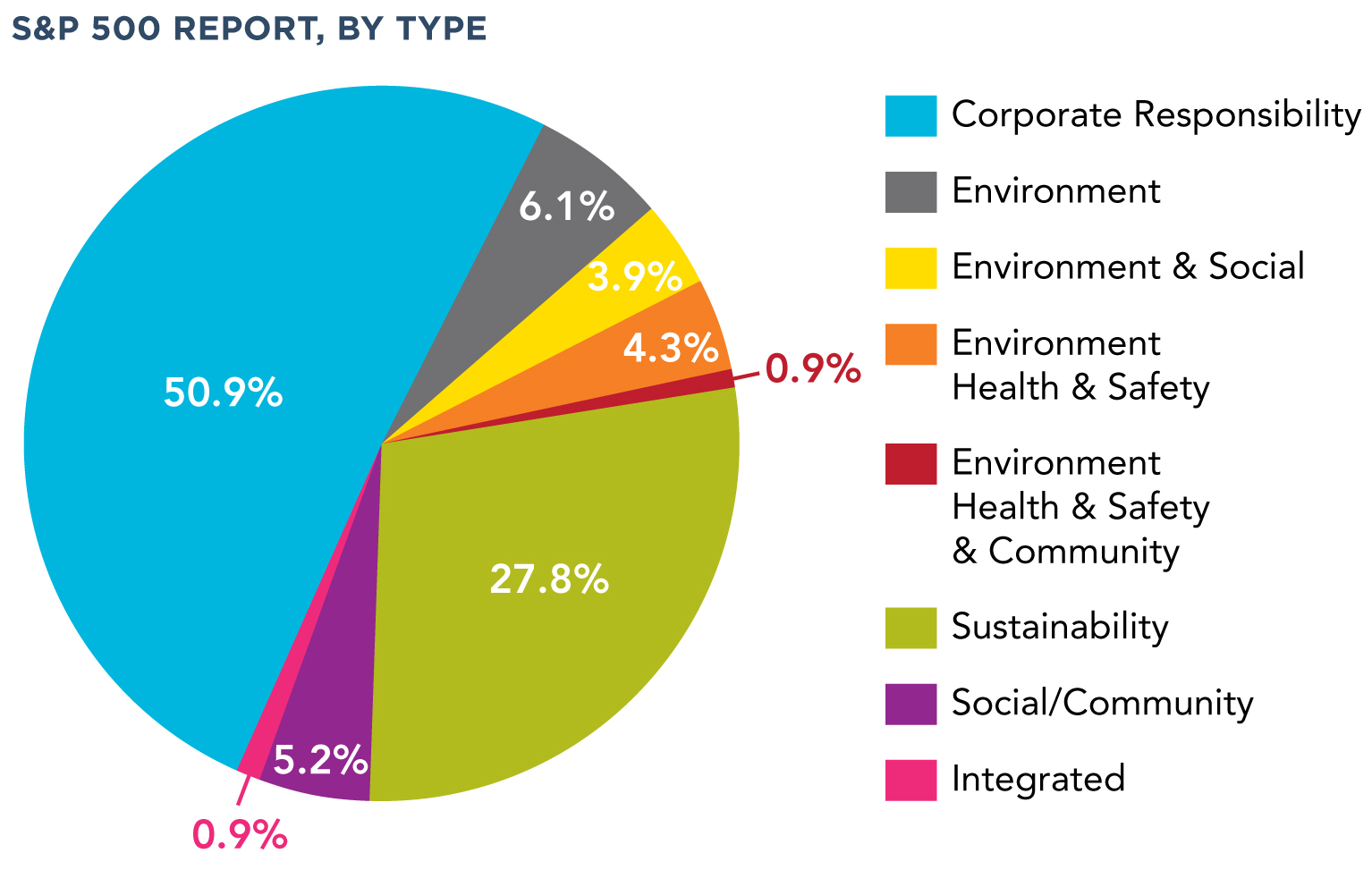 Most CSR execs are taking a broad approach to reporting their efforts, opting for corporate responsibility and sustainability reports, rather than narrower environmental/health & safety pubs. Source: CorporateRegister.com
So how do you tell your CSR story? Publishing a report is a mammoth task, but a must to earn credibility. Here are six report pitfalls you should avoid:
â–¶ Pitfall No. 1: Forgetting the GRI. The first GRI (Global Reporting Initiative) Sustainability Reporting Guidelines were released in 2000 with 50 organizations publishing reports; that number is now over 1,000. Publishing a report using the GRI Guidelines is fundamental, and without it your CSR report will look like an oversized, fluff marketing piece.
â–¶ Pitfall No. 2: Forgetting the Dual Audiences. Yes, consumers care about "the good" companies are doing. In fact, 88% of American consumers think companies should try to accomplish their business goals while trying to improve society and the environment, according to a public opinion survey report my company published in December 2010. However, it is the people who inform the consumers who will look through it page-by-page: the media, NGOs and CSR experts. It's this audience—not the general consumer audience—that your report should focus on providing meaningful information.
â–¶ Pitfall No. 3: A List of Lists Is a Boring List. So what do these influencers want to know? In short, they want information on how your company manages its approach to the social and environmental issues that inevitably occur in business operations. The last thing we want to read is a list of all the accomplishments you find impressive. The minute I see that a CSR report is primarily filled with a list of awards and achievements, I know the company doesn't take CSR seriously.
â–¶ Pitfall No. 4: Pictures Aren't Worth 1,000 Words. Using imagery is essential and photographs of your employees are an even better tactic to give your report life. However, if your story is weak, using bland and cheesy stock imagery only weakens it more.
â–¶ Pitfall No. 5: Build the PDF and They Will Come. It takes a long time and a lot of resources to put together a GRI-based CSR report. If the results of your efforts consist of creating a PDF version of your report and posting it on your company's Web site, you're missing an opportunity. Instead, make your report part of a CSR microsite.
â–¶ Pitfall No. 6: Narrow Reporting. The trend of the profession over the previous two decades is to move from communicating about niche subjects (such as health & safety) to the more strategic and broader-based approach offered by CSR/sustainability (see the chart below for a breakdown of report types). While it's easier for a company to issue just an environment report or a health & safety report, stakeholders need and want to see the entire forest from the trees. You would be better off spending extra time covering your entire CSR platform. (Hint: The GRI Guidelines are there to help.)
If you can avoid these pitfalls, perhaps you can tell your story in a way that would make Milton Friedman proud. PRN
Join PR News on March 8 in Washington, D.C., to celebrate the year's most outstanding CSR initiatives at the PR News CSR Awards.
CONTACT:
This article was written by James Epstein-Reeves, president of Do Well Do Good, LLC, a Chicago-based CSR communications agency. He can be reached at james@dowelldogood.net.