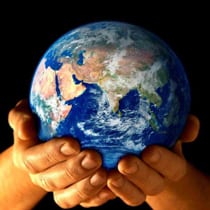 PR News' CSR Awards Luncheon, which takes place on April 7 in Washington, D.C., will recognize agencies and brands that have created and executed corporate social responsibility programs as well as the individuals who are driving these programs.
Included among the winners and honorees are a select group of agencies that have set the standard for CSR, working with brands and nonprofits to communicate their efforts to improve peoples' lives. This is the CSR A-List, and here is a sample of their work:
APCO Worldwide – Developed "Recipe for the Next Billion," a platform to communicate PepsiCo's pledge to use resources more efficiently, securing 25 major speaking opportunities and more than 10 million digital impressions.
Cone Communications – Partnered with CVS Pharmacy to raise awareness and financial support for ALS, also known as Lou Gehrig's Disease, raising $4.6 million in four weeks and generating 65 million media impressions in five weeks.
Edelman – Helped Dove reinforce its commitment to empowering women, resulting in four million shares of branded content and 163 million views of branded video.
FleishmanHillard – Helped AT&T develop its "It Can Wait" texting-while-driving initiative, inspiring the company's main competitors and top celebrities to join the crusade.
Havas PR – Helped drive coverage for the Stand Up for Heroes campaign for injured veterans, generating 308 million impressions for the charity's annual star-studded fundraiser.
MSLGroup – Developed a program to revise messaging for the March of Dimes, generating 407 million earned media impressions, 900 million paid media impressions, and a 600 percent increase in website traffic.
RF|Binder – Collaborated with Johnson & Johnson on its "Care to Recycle" campaign hosted on Tumblr reminding consumers to recycle bathroom products and share a commitment to the environment with friends on social media.
Weber Shandwick – Through its worldwide pro-bono community outreach, Weber partnered with the Mentoring Partnership of Minnesota, generating 1.7 million media impressions and 16,000 social media impressions.
Join us in recognizing the great work done by the CSR A-List and all the winners and honorable mentions at this year's CSR Awards Luncheon, taking place on April 7 in Washington, D.C. 
Follow Richard Brownell: @RickBrownell