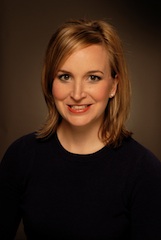 Whitney Eichinger
Keeping your portfolio fresh is essential, even for a seasoned PR professional. Constantly updating your toolkit will help keep you ready to spring on any and every opportunity that comes your way.
Always have the following five qualities in mind when working on various projects, and make sure they are well-represented in your portfolio:
Leadership experience: Employers want skills, but they also seek good leaders of people. Highlighting your ability to handle complex people issues is a must.


Diversity: Employers are looking for professionals who are agile. Having experience in a number of communications roles will demonstrate adaptability and a deeper grasp of our fine art.


Organization: The skill of organization is extremely desirable in this day and age where we are all moving at the speed of light. Being able to organize large projects with multiple groups and execute on time is a unique skill, and something that employers cannot do without.


Results: When putting your portfolio together, incorporate into it a project that has garnered amazing results. It's important to demonstrate how you can take a project from start to finish—and results speak volumes. Examples of this are rarely requested and blow interviewers away when they are provided.


Humor: It's important to be prepared and have incredible experience, but the cherry on top is having a sense of humor about yourself. Showing your lighter side—ever so slightly—to prospective employers is a definite plus. Everyone wants a hard worker, but everyone also wants to work with someone who can laugh at themselves every once in a while.

Whitney Eichiner is a senior manager of public relations at Southwest Airlines. You can follow her on Twitter at @WhitneyE, and reach her by email at Whitney.Eichinger@wnco.com.