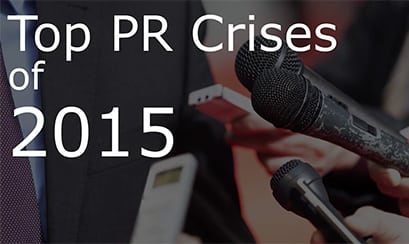 Fast food chains struggled this year, from food-borne illness at Chipotle to sandwich giant Subway distancing itself from longtime pitchman Jared Fogle after his home was raided in a child pornography investigation. Websites like Amazon.com to DraftKings and FanDuel were also coping with crisis in 2015.
In the following video, Ashley McCown, president of Boston-based strategic communications firm Solomon McCown, provides her annual review of the top 10 public relations crises of the year. McCown shares her thoughts on which crises were handled well and which organizations needed a stronger response.
Which PR crisis topped McCown's list? Watch the video to find out.