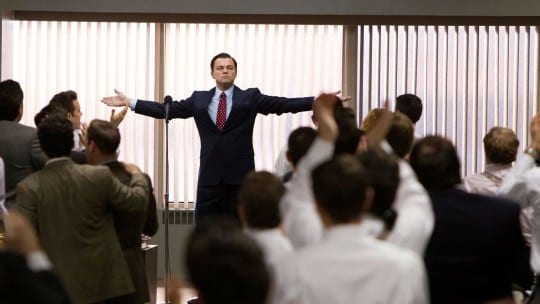 "Uneasy lies the head that wears a crown," the Bard of Avon wrote of King Henry IV. The rest of the body probably is unsettled, too. No wonder. To say today's kings and queens, aka CEOs, are pressed for time is an understatement. Look what's on the plate of United Continental Holdings chief executive Oscar Munoz, according to The Wall St Journal: he must improve the airline's customer service and operations, schmooze corporate clients, hire a CFO, tend to morale among United's 85,000 workers and face off against a pair of hedge funds who are trying to unseat him and much of his board. The hedge funds want to replace Munoz, who's never run an airline, with Gordon Bethune, an industry legend who formerly ran Continental. On top of all that, Munoz, 57, is recovering from heart transplant surgery. He returned to work last Monday.
Another CEO with much on his platter is Michael Pearson of Valeant Pharmaceuticals. Last week shares in his company, a former Wall St darling, fell 51%, costing its largest investor, Ruane Cunniff & Goldfarb, a cool $1.26 billion. Shares this summer had peaked at $258. They fell to less than $30 last week, a fall of nearly 90%.
The worst for Valeant came just one day after Munoz returned to work at United. Valeant had a terrible Tuesday and at least one mishap seemed to be a PR gaffe. The company's CFO said in a conference call its 2016 earnings would be $6 billion. A press release, issued a few hours earlier, said earnings would be $6.6 billion. Oops. Making matters worse, during the call Pearson expressed doubt Valeant could file its earnings report on time due to problems getting its figures straight. That's bad news for a company with debt of $30 billion. He also said non-core assets might be sold to help pay creditors. Did we mention Pearson recently returned from a two-month hiatus after suffering from pneumonia?
While Munoz and Pearson are extreme examples, one question, among many, for PR pros is "what are the best ways to break through to harried chief executives?"
Lost Sleep Is Key: Kate Finley, CEO, Belle Communications, takes a Shakespearean approach: Find out what issues are keeping the head wearing the crown from sleeping at night. "PR really is like an assistant to the CEO, so we need to figure out from the start what the business issues and goals are," she says. It's likely a combination of sales, profits, growth, reputation, vision for the future, strategy, the competition and operations, she says. "If these are keeping the CEO up at night, they need to be important to the entire PR team" and shape the proposals it makes to the CEO.
Adds Sharon Reis, partner, GYMR Public Relations, "[PR] has to be tied directly to a brand's business goals and perspectives…[it has to] know where revenue is coming from and where the organization is going."
Reis' filter is sharp: "If a great idea [from PR] does nothing for the CEO or the organization, it's not a great idea."
Learn the Specifics and Adapt: Once PR is crystal clear on the brand's business goals, communication is next. Reis emphasizes communicating to the CEO using the business terminology the C-suite employs. "We [in PR] speak our own language...don't do that," she says. "Figure out how the CEO wants to receive information...and use that style." Finley adds that knowing the CEO's communications preferences "up front" is critical and PR must be willing "to adapt its typical process to accommodate the CEO." Many times PR people will assume the CEO has been told about interviews and other events because numerous emails were sent. That's a dangerous assumption, Finley says.
Another tip related to the above: Pick up the phone when other communications to the CEO have failed. Once on the phone, though, be mindful of avoiding "process" (see below). Finley also advocates finding out how the CEO organizes his or her calendar and partnering with the CEO's executive assistant to help with scheduling and deadlines.
Avoid Process: When sending email to those CEOs who will respond to it, Finley says, use bullets, separating them so they look more visually appealing. Adds Reis, "with CEOs, if you're involving them in [PR] process, you've lost them...you must always be thinking how valuable their time is."
Says Jill Zuckman, managing director, SKDKnickerbocker, PR needs to approach working with CEOs on a case-by-case basis. Preparing a CEO for an important interview or an event varies depending upon the executive's learning style and other factors. Some CEOs prefer to see detailed briefing reports well in advance, others would rather have everything distilled into a single page emailed or texted, and there are those who want nothing more than a quick conversation just prior to the event.
Of course, CEOs who prefer detailed briefing reports or even just a single page can and do differ in their reading habits, Zuckman says. Some will read every word, others will skim the material and there are those who read just a few bullet points. "You have to find out the style of the executive you are working with and adapt to it," she says.
CONTACT: kate@thinkbelle.com, sreis@gymr.com, JZuckman@skdknick.com
This article originally appeared in the March 21, 2016 issue of PR News. Read more subscriber-only content by becoming a PR News subscriber today.