It can be challenging to manage a team when the entire group sits just outside your door. What about trying to nurture and develop an efficient group when some or many of its members work and reside in different time zones? How about different countries?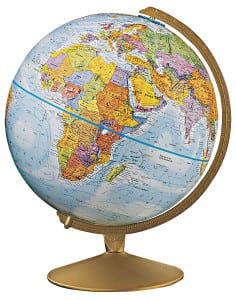 Clear communications and setting of expectations are paramount, of course. But, Heather Harder, account executive at Capstrat, a Raleigh, N.C.-based agency, writes, "It's not just about getting the work done—it's also about fostering relationships among teammates." Harder knows from wherein she speaks—she has led a 14-member team of PR professionals who are located throughout the U.S.A. Below are some of the lessons she's learned:
Consistently Set Clear Expectations
Set overarching expectations for your team early and more specific expectations at the start of each project. As soon as your team forms or adds members, hold a video or conference call to discuss expectations and group dynamics. Discussing the expectations before sending a contract will allow for feedback so that everyone has input in the final expectations. Setting clear expectations is a standard process in any team setting, but working remotely requires you to take extra care to maintain clarity of expectations, as you may not be able to oversee the execution in person.
Open Call Policy, Make Time to Chat
When you don't have the luxury of walking across the hall to discuss the email you just sent, pick up the phone to go through it with the recipient. A few minutes on the phone can save hours of time fixing errors that occurred as a result of miscommunication. Instead of an open door policy, consider having an "open call" policy, which will encourage team members to pick up the phone when they have something to discuss—just as they would walk into your office if the door were open. You can even set the status on your email chat to "open door" to alert everyone that you're available to take their calls.
Chart It
Organizing communications is important with any team, and you will need to tailor your approach to fit the situation. If you are a visual learner, it will help to put a team chart on your office wall. One tip is to use a whiteboard to map each team member's projects and deadlines. Having this in your workspace will provide a visual reminder of what is going on, and it's easier to access than a digital tool.
Avoid Hiding Behind Technology
Get in the habit of consistent, not sporadic, engagement with teammates. With a steady dialogue, less time is spent bringing each other up to speed, which makes for a faster, more efficient process and greater team alignment that should drive results. You should check in with members at least once a day, just as you would stop by their desks in the office.
While some task management systems such as Basecamp can be useful, use them with caution. If the system is the easiest way to track projects, assign deadlines and share files, then use it. With a team that already is distanced by location, however, be careful that technology does not create an extra barrier.
This article was adapted from PR News' The Book of Employee Communications Strategies and Tactics Vol. 5. You can order it here.
Follow Seth Arenstein: @skarenstein