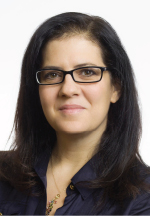 In a service industry like public relations, a company's most important asset is its staff. Recruiting the right talent is a top priority for all agencies and often more difficult than finding clients. Posting ads on job boards or making connections through LinkedIn can be helpful for targeting mid- to senior-level executives, but what about identifying entry-level candidates? Recruiting talented entry-level staff has been a challenge for us at Affect, given the sea of agencies we're competing with for the next generation of PR pros. Thus, recruitment strategies at this level must be creative and engaging.
THE IDEA
During a brainstorm on new ways to raise Affect's profile through social media, our team came up with the idea to run an online contest to find a summer intern. The contest was aimed at generating awareness for our agency, expanding our pool of candidates beyond the N.Y.-Metro area, and identifying a top intern to join our team and hopefully become a full-time employee. We dubbed the contest the New York Intern Project and have now run it successfully two years in a row.
SETTING THE BAR
The first step in developing a social media contest is creating the entry criteria. It's important to balance the quality of entries with the quantity of submissions. For the New York Intern Project, we needed to create contest criteria that would be high enough to allow us to assess the candidates, but low enough that people would be encouraged to apply. After creating the entry criteria and developing the microsite, using the contest platform from Strutta, we were ready to launch the contest.
Entrants to the New York Intern Project weren't required to submit a resume for review; rather, they submitted a photo or video along with answers to several questions that showcased why they wanted a career in PR. The top six entries were selected through a public voting round, and then a panel of industry judges narrowed the field down to three finalists. The finalists were brought to New York for in-person interviews with our team, where a winner was ultimately named. The first contest in 2011 resulted in great publicity for Affect, attracting 97 entries, more than 14,000 votes and the hiring of one talented intern who ultimately became a full-time employee.
This year's contest followed a similar format, with the addition of a wild-card entry; the wild-card candidate was someone who stood out from the crowd but didn't receive enough votes to advance past the public voting round. This new rule served as a sort of insurance policy in the event the popular vote didn't produce the desired results. Additionally, this year the judges interviewed each semi-finalist using Skype rather than only reviewing their online entries. The 2012 contest yielded 110 entries and nearly 16,000 votes—from as near as New York and as far as Bangladesh.
LESSONS LEARNED
From hatching the New York Intern Project in late 2010 through the conclusion of this year's contest, we gained some valuable insights. Below are a few of our top lessons learned and tips for success when launching talent initiative.
â–¶ Lesson #1: The wisdom of crowds isn't always so smart. Let's face it—some candidates may receive a plethora of votes purely based on their racy photo as opposed to their ability to execute. You can ensure your contest yields desirable results by including a safety net, such as the option to select a wild-card entry or the implementation of a screening process, such as interviews. This will enable you to ensure the best candidate wins in the end.
â–¶ Lesson #2: Using celebrity judges can help build credibility and promote your contest. In 2012 we invited Peter Shankman, Julia Hood and Deirdre Breakenridge to be judges.
â–¶ Lesson #3: You have to work hard to get good results. You'll need a marketing plan with several avenues of promotion as well as a worthwhile prize to get people to enter and make your contest a success.
â–¶ Lesson #4: Watch the gap. Make sure you design your program in a way that helps your organization meet its goals. For example, ask yourself, "Is the way someone wins this contest going to help them be successful in what comes next?"
Ultimately, initiatives like the New York Intern Project can do more than identify great candidates, they will motivate your team and drive success for your brand. We've seen large increases in our social media following and quality candidates applying for positions at all levels both during and after the campaign. PRN
CONTACT:
Sandra Fathi is the founder and president of Affect, a NYC-based PR and social media agency. She can be reached at sfathi@affect.com.