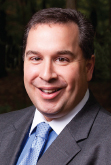 It's an effort that's been hard to miss and widely debated. The Public Relations Society of America sought widespread opinion on new definitions for the profession. It crowdsourced suggestions, convened a summit with international partners and released annotated statements for voting. The winner: Public relations is a strategic communication process that builds mutually beneficial relationships between organizations and their publics.
While the new definition may help first-year PR students answer a pop-quiz question, there's one group this effort essentially ignores: the CEO and other senior executives.
Respond to a CEO's question about the value of PR by voicing the "new" definition, and you'll be greeted with a polite smile…then banished to the back bench. Guaranteed.
"But PR deserves a seat at the table," you say, voicing a sentiment that's been bouncing around the profession's echo chamber for decades. Stop the whining and look around—many veteran CEOs are already convinced that a communications counsel is essential at the most senior levels.
"Like every other key component, the communications element works best when it is integrated into the leadership structure," says Gerald M. Ostrov, retired company group chairman for Johnson & Johnsoand retired chairman and CEO of Bausch + Lomb. "In this mode, communicators can and need to be strategic and proactive."
So tossing aside those stock definitions for a moment, how can you earn and keep your place among the senior team?
â–¶ Translate: Speak the language of your executive peers, not the jargon of the PR profession. Evaluating the impacts of new plant construction will take on a different form with your chief financial officer— focused on how regional tax incentives might play—than your chief human resources officer, who's concentrating on how to recruit the best possible talent. "I also look for someone who can speak the language of our clients so that we can gain their attention," notes Gary Domenico, president and CEO of General Code, an enterprise content management firm.
â–¶ Speak Your Mind: Top communicators have courage of conviction, burnished by well-placed confidence in their recommendations and their teams' abilities. Playing at the most senior levels necessitates a willingness to make the tough calls, raise difficult issues and offer divergent viewpoints.
â–¶ Take Sides: A few days after taking office, one CEO dispatched an e-mail to the entire company, making one request of every employee: that each have an opinion on any topic under discussion. That can be difficult for a profession that's used to riding the fence in fear of alienating either side, but it's critical as a communications leader. However, should the ultimate choice swing the other way, it's just as crucial to get onboard whole-heartedly.
â–¶ Focus on Success: Too many communicators become buried in explaining why certain programs or elements didn't work, or how it was impossible to gauge their impact. Ostrov notes that communications advisers, through a more strategic approach, should "create a focus on success rather than excuses." While accountability is critical, so is appreciating how to fail fast—i.e., admitting to failure, making a course correction and moving forward.
â–¶ See the Whole Picture: Just as your CEO is looking at a holistic picture of the organization, so too must the senior PR practitioner. It's not enough to only examine the PR impacts of your counsel. Understand how your recommendations and insights affect operations, governments, shareholders and even individual board members. At this level, you're playing chess, viewing the board and anticipating how others may act three or more moves in advance.
â–¶ Cultivate Trust: Your CEO is privy to every aspect of an organization's performance or lack thereof, and can only share the most sensitive information with you after establishing unqualified trust. But that goes both ways. You must absolutely trust your CEO to do what's best for the business, or your time in the role is limited.
So let's go back to where we began: speaking the language of business. Your CEO wants to understand the impact of PR programs in a tangible manner—i.e., how they affect business outcomes. Followers, share of voice and the rest mean little unless they're pegged to advancing organizational goals. As one executive VP of operations once counseled me: "In the end, there are only three words that count: make measures meaningful. That's how you win." PRN
CONTACT:
Mike McDougall, APR, is managing partner of McDougall Travers Collins Contact him at mmcdougall@mcdougalltc.com.