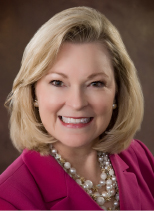 When Moore Communications Group began in 1992, the organization consisted of three people—me, myself and I. I had no computer, no phone and no clients. I did, however, have strong contacts in the community and the determination to make my company great. Since our humble beginnings two decades ago, we've conducted major branding campaigns on behalf of clients such as Ford Motor Company and FedEx, winning awards for our efforts. But when we decided our agency needed a new brand to better align with the robust services we offer, we were quickly reminded of the enormous challenge in refreshing a brand.
Here's what we already knew. A brand is defined by individuals, not companies, markets or publics. A brand is not what you say it is. It's what they say it is. They, of course, are your target audiences. A simple brainstorm isn't likely to help you uncover this information. You've got to listen, really listen, to what your target audiences truly think about your brand. Good, bad or ugly, every perception you gain moves you one step closer to determining your brand.
Knowing this, Moore Communications Group used the following five essentials of brand building to effectively develop and implement our new brand.
1. Differentiate. To help us determine what separates us from other agencies, we engaged a technique called "strategic ideation." This is not brainstorming—at least, not in the sense that most of us think of brainstorming. Instead, it generates new ideas by engaging both left- and right-brained thinkers and helping all good ideas float to the surface.
Through this process, we learned that our greatest strength is our team: diverse, nimble and ready to jump in to offer their expertise on behalf of any client. Dynamic Flexible Teams (DFT) was born. Now our hallmark account servicing process, DFT meshes our employees' expertise with clients' communications needs, creating a unique force of brainpower that results in big success for our clients and furthering differentiates our firm.
2. Collaborate. Through strategic planning with our leadership team, we were able to better determine our three-year goals and 2012 work plan through realigning our vision, mission and corporate values. We followed with a SWOT analysis to identify our business goals and strategies.
Finally, we engaged our entire team in our rebranding effort by developing three core committees—brand, launch and Web site—to engage each employee in a big way and leverage their unique strengths on behalf of the organization. Not only did it allow us to ensure we were on the right track, it gave everyone a sense of ownership to not just repeat a vision statement, but to live it.
3. Innovate. Using strategic ideation, we uncovered three potential new taglines. Our team considered how each would play out in their daily work with current and potential clients. When we reconvened to discuss, one thing became clear: Whether the purpose is to get thousands of Floridians enrolled into a life-saving program or encourage consumers to eat more Gulf seafood, ours is a team of connectors. We reach audiences through dynamic thinking and purposeful action, powering our client to new heights of business success. Before we knew it, our new brand mantra bubbled to the surface—Connect: It's what we do best.
4. Validate. Our leadership and staff loved our brand; now it was time to bring some of our top-level clients into the process to help gauge their opinion about our new brand. By involving our two most important target audiences—staff and clients—in the creative process, we ensured our brand resonated with each. Client feedback helped us to fine-tune our message and build out our brand.
5. Cultivate. A brand must be nurtured over time, and that often requires change. Some companies shy away from this evolution, fearful that it may compromise the great traction they've built in the marketplace.
But freshening a brand, when done properly, positively impacts the character of a brand and allows it to grow. In the 20 years since I began Moore Communications Group, our brand has developed over time, while staying true to the vision I had two decades ago. By combining strategy and creativity in our brand promise and focusing on our strengths and expertise, we've created a brand that can drive us to another 20 years of success, and beyond.
These five branding essentials led us to our new brand and can lead your organization to a new brand that is unique to your culture, goals and vision. PRN
CONTACT:
Karen B. Moore, APR, CPRC is the founder and CEO of Moore Communications Group. She can be reached at karenm@moorecommgroup.com.