Launched in 2008 as Virtual Piggy (VPIG), Oink realized that it needed to rebrand to increase its appeal to the hip, young Generations Y and Z that its products were created for, as well as their parents—the buyers of the digital wallet service. The revamp needed to differentiate the brand, whose products include an app and a debit card, from competitors in what is an increasingly congested market.
So in February Oink hired PR agency PMBC to conduct the revamp.
The target audience, millennials and Generation Z members, makes up 26 percent of the U.S. population and has roughly $44 billion in spending power. The group's age, however, brings with it limitation for companies operating in the highly regulated mobile payments sector.
"The name of our company, Oink, is distinctive, but most people are not aware of us," said Jo Webber, CEO and founder of Oink. " Forbes described us as a 'PayPal for Kids,' but we were challenged with finding a cost-effective way to promote our brand to consumers."
THE GOALS
PMBC and Oink developed a PR campaign with the following objectives:
Bring a company established in 2008 back into top trending, national news stories
Revamp the brand to align with the Gen Y and Z markets
Build brand awareness among the business, tech and consumer media verticals
Feature Oink CEO/founder Webber as a thought leader in the industry
Promote financial literacy, financial management and the use of digital wallets and mobile payments
THE STRATEGY/EXECUTION
PMBC Group launched a three-pronged campaign across business, technology and consumer media to boost exposure for Webber in national media outlets.
Focusing on media relations, PMBC worked to place Oink and Webber in stories covering financial literacy, personal finance, financial apps, mobile payments and digital wallets.
For business publications, PMBC focused on offering Webber as an expert resource, and compiled statistics from leading industry organizations about millennials' frequent use of digital wallets. The effort was designed to demonstrate how Oink could help build teens' consumer confidence.
Indeed, many mobile payment products are gaining adoption but missing this vital market. Oink understood that teens need personal experience to build an understanding of money and avoid bad financial decisions.
PMBC augmented the thought-leadership strategy by tapping Oink's business partners and board of advisors as thought leaders and visible representatives of the brand.
Specifically PMBC deployed Grammy award-winning record producer Rodney 'Darkchild' Jerkins and educator, entrepreneur and Oprah Winfrey partner Stedman Graham, members of its advisory board. Working with teen icons and underprivileged teens, respectively, they helped introduce Oink into the market.
PMBC promoted the news of Jerkins providing exclusive offers to Oink users, catching the attention of top-tier outlets such as Fox Business Network.
An advocate for African-American youth, Graham joined Oink in a pilot financial literacy program in the Bay Area for students. Oink received favorable media coverage for its role of providing young adults with real-world financial advice.
In addition, PMBC worked with Oink to craft tips to teach teens about smart investing, preparing taxes and building a post-college financial plan.
It also publicized strategic partnerships with well-known retailers and game publishers that offer loyalty programs, discounts and exclusive offers to Oink users, such as a 10 percent discount for college-related items sold at Target.
Oink also attended the 2015 Game Developers Conference, where PMBC secured booth meetings and interviews with consumer and tech media.
The main appeal for technology publications was how Oink helps solve the massive problem of family fraud, where parents and relatives steal childrens' identities for their own financial gain. More than 500,000 children were victims of family fraud, according to statistics released in 2012 by Javelin Strategy and Research.
Oink's services also played into media headlines about how young people find ways around regulations by making purchases with their parents' credit cards at online sites. Oink's technology, designed to solve this problem, drew ample media attention by being the first and only brand to be COPPA (Children's Online Privacy Protection Rule) compliant and FTC approved. It also abides by international kids' privacy laws.
THE RESULTS
While the campaign is just 3 months old, it has generated 20 placements in such national media outlets as CNBC, CNET, Fox Business Network, MarketWatch and USA Today. In addition, regional coverage included FOX 40 New York, NBC 24 Toledo and The Beach Reporter in Hermosa Beach, California. FOX 40's piece was called "The Cyber Twist on the Centuries-Old Piggy Bank," while the NBC 24 Toledo segment discussed how to teach kids to save money. "The [thought leadership] approach resulted in an average 14 percent increase in traffic to Oink.com after we started working" with the agency, said Joanne Wong, VP of marketing at Oink.
The media placements helped Oink forge new partnerships with gaming companies Crossfire and Playerize. They also helped Oink to be recognized by the Paybefore Awards, which caters to the worldwide prepaid, mobile and emerging payments industry.
Sidebar: 3 Tips for How Teen-Focused Brands Can Spark Conversation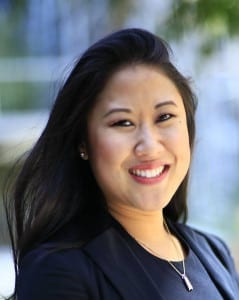 Leverage top business executives to speak about lesser-known trends. Having well-respected executives discuss the issue of financial literacy generally, and then as it related to teens, drew attention to the issue.
Tap into teen culture by creating partnerships with their icons.
Teens want financial freedom to spend and save as they please. Oink board member and music producer Rodney 'Darkchild' Jerkins promoted financial literacy by tapping into up-and-coming teen idols. Together they launched a campaign with R&B group History in the Making and pop artist SAARA to demonstrate how these artists use the Oink app and Oink Card to make smart purchases.
Align with trusted teen-focused retailers to offer loyalty programs. A key way for brands to reach this highly coveted demographic is to align with other top brands that teens already consume.
Oink created partnerships and launched loyalty programs, discounts and exclusives with top retailers and game publishers, including Billabong, BestBuy, Target and Wargaming. Since they want to spend and save their own money at these top retailers, teens are inclined to sign up for Oink's prepaid Discover debit card and mobile app. —L.I.
CONTACT: Lisa Inouye, senior account manager at PMBC Group, wrote this article. She can be reached at lisa@pmbcgroup.com; follow her on Twitter, @lisainouye
This article originally appeared in the June 1, 2015 issue of PR News. Read more subscriber-only content by becoming a PR News subscriber today.