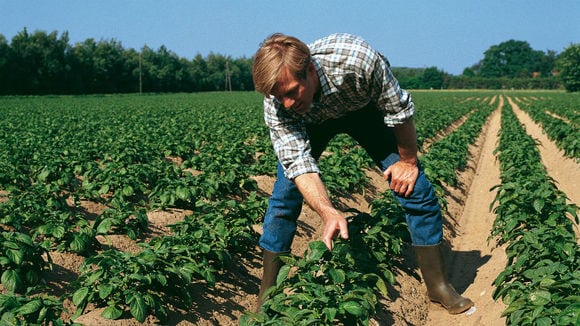 This article is part of PR News' series of mini-case studies showcasing successful agency/client partnerships.
Few industries are as emotionally charged or saturated with potentially conflicting information as the agriculture industry. With food safety being a persistently debated and reevaluated issue, becoming an educated consumer on the many aspects of agricultural production requires a daunting amount of homework. Bayer CropScience saw these issues and wanted to show Americans how their food is produced and who's hard work brought it to their table.
Since misconceptions tend to float around in the media and influence how Americans think about their food, Bayer CropScience tapped the agencies Porter Novelli and MasterMind to engage consumers with information about American agriculture and celebrate the farming community.
By developing the #Thankful4Ag campaign, the partners sought to engage non-agriculture audiences in a dialogue about the role modern farming serves in feeding the global population.
To achieve this goal, the partners conducted a study to gain insight into how Americans get information about food production. Research found that 62 percent learned about food safety from the news and 12 percent from websites. The partners centered their campaign around these findings, developing a strategy to disseminate information through its audience's most influential channels.
A Tumblr page was developed as the hub of the partner's efforts that included interactive elements where users could create a digital meal that would then provide infographics on the type of food and where it came from. The partner's efforts across Twitter, Facebook, YouTube and Pinterest all drove traffic back to the Tumblr page, where the real work of winning hearts and minds was accomplished.
To supplement their digital strategy, the partners launched extensive media relations initiatives in key markets that were likely to be less connected to the agriculture community—mainly major metropolitan areas like Chicago, Atlanta and New York City. They launched multimedia press releases and pitched women's lifestyle magazines, food writers and agriculture trade media.
As a result of their efforts during the later months of last year, the partners secured more than 10 media interviews across national and local outlets and saw 6.2 million impressions on Twitter alone. Their work on Twitter was so successful that it is used in "Best in Class" presentations by Twitter leadership teams. The partners also secured themselves a 2015 PR News Social Media Icon Award for their innovative use of Tumblr.
Find the right agency to fit your needs by searching PR News' Firm Finder Platform today.
Follow Mark: @MarkRenfree