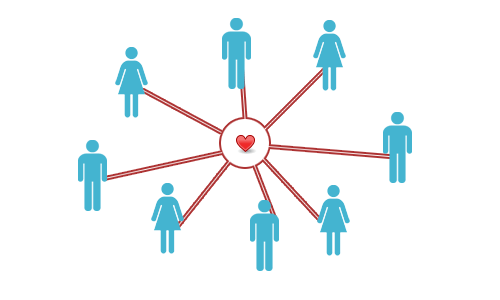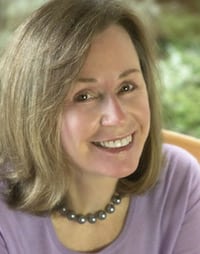 Kare Anderson, author of "Mutuality Matters: How You Can Create More Opportunity, Adventure & Friendship With Others," and columnist for Forbes and Huffington Post, will offer in her keynote presentation at PR News' Oct. 5 Social Media Summit in New York insights into how to cultivate diverse relationships around sweet spots of shared interest and attract more opportunities for your organization—and stay relevant and sought-after as a PR practitioner or marketing professional.
Anderson will show summit attendees how to develop what she calls a "mutuality mindset" in both their face-to-face and digital communications by shining a light on hidden behavior cues that can either inspire the better side of those with whom they're communicating or reveal themselves as focused solely on their own needs.
In a recent conversation with PR News, Anderson discussed some of the behavior cues that can compel others to listen and respond to you, and those that can drive others away.
PR News: What's the first step in bringing out the better side in others in your business relationships and business communications?
Kare Anderson: To have the forethought to learn a bit about them. So you can speak first to something specific about them you honestly respect. An example: "Because of your background in [fill in the blank] I may have…" That kind of language. Don't assume that you have a solution to something or an opportunity for that person.
PR News: Email is still the primary communications medium in business. What's one behavior cue on email that makes one lose credibility?
Anderson: Creating underbrush upfront. Which means attempting to provide background about yourself without first indicating why they should be interested in what you're attempting to tell them. The add-on to that is increasingly we are apt to not answer questions directly in writing or in person. We attempt to provide context first without giving the reason they should care. And this behavior is on the increase in the U.S., according to two recent studies.
PR News: What about on social media?  What behavior cue busts a brand's credibility on Facebook, Twitter, Instagram and other social media platforms?
Anderson: Aggressive friendliness. Ironically, I believe it's not being sufficiently specific about their brand's key benefits. It's OK for them to tout what they're about, but usually it's not credible because they don't provide proof, which you can even do in a Twitter link. I'm a fan of Jay Baer's book "Youtility," and in it he says the companies that become top of mind in the market provide the most helpful tips at the most helpful times in the most helpful mediums. Jay cites as an example in his book the Phoenix Children's Hospital, which recognized that one of the most confusing, difficult times for parents of young children is choosing a car seat. So the hospital created an app you can download for free, and choose the model of the car, the age and weight of your child and then choose the safest car seat for the best value for the money. That's being helpful to the people they most seek to serve.
PR News: There's a shrinking number of salaried journalists, and they're getting bombarded with more and more pitches from PR pros on email and social media. How can PR pros take mutuality mindset approach to their communications with journalists?
Anderson: This is one case where they might use analytics more to serve fewer journalists, but serve them better. Their goal should be to be a proactive provider of apt insights, news, trends, research results or referrals to people whose expertise is related to the kind of topic that a particular journalist writes about. In effect, they become a subject matter expert for journalists. Rather than pushing at them, they pull them in as a credible source that journalists might reach out to. And they're honest in saying, "I'm not the best person on that but I can refer you to someone in time for your deadline." And they should be an ally to boost the visibility of stories and columns they honestly respect. In other words, a PR pro might have a distinct role in highlighting great coverage or stories related to their client or company.
Kare Anderson will be the keynote speaker at PR News' Oct. 5 Social Media Summit, which will feature speakers from GE, Amazon, Walmart, Accenture, Human Rights Campaign, Nissan North America, Ogilvy, KIND Snacks, TED, Weber Shandwick, Post Foods, 5WPR, Peppercomm, CFA Institute, MasterCard, Bright House Networks and PadillaCRT.
Follow Steve Goldstein: @SGoldsteinAI