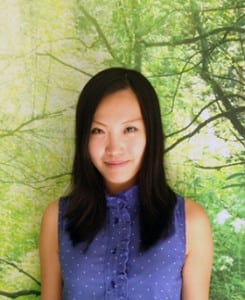 Kudos and Ketchum. Zifei (Fay) Chen (above), of the University of Miami, won the prestigious 2015 Ketchum Excellence in Public Relations Research Award, now known as the Don Bartholomew Award for Excellence in Public Relations Research. Sponsored by the Institute for Public Relations and Ketchum Global Research & Analytics, the program selects a qualified graduate student to intern at Ketchum's New York City office. Chen will then write a research paper examining how spokesperson credibility influences crisis communication outcomes. The award has been renamed this year for Don Bartholomew, senior VP of digital and social media research at Ketchum.
Who's Got Real Clout on Klout? Ever come across a so-called "Influencer" who, well, didn't seem so influential? Now you might have a better gauge on who's legitimately generating influence in your sector, thanks to Klout. The social media and analytics company last week introduced a feature that displays the social media expertise of certain users (http://blog.klout.com/2015/05/introducing-klout-verified-expertise-and-international-expansion/). Users can see who the experts are for all topics found on Klout and identify individual Klout expertise.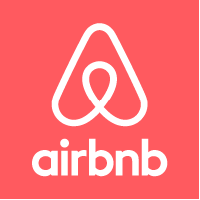 Airbnb Sends A Brand Message. San Francisco-based lodging site Airbnb reportedly banned a Texas woman from listing her Galveston bed and breakfast on the site after she forced a gay couple to leave her residence in the middle of the night. The business owner allegedly forced two Houston men to pack up and leave her home after she discovered they were a couple, said Houston TV station KTRK. In a statement, Airbnb said: "We have a zero tolerance policy for discrimination on Airbnb. The host in question has been removed from the site. Airbnb has clear guidelines that a host or a guest may not promote hate or bigotry." Airbnb didn't let a crisis got to waste: The company got in front of the story, altered the narrative and reaffirmed its brand vision.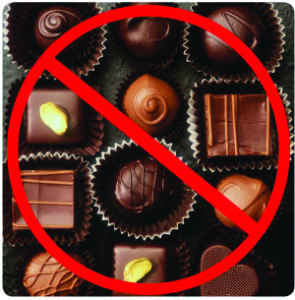 Walmart's Insult to Injury. If you're looking for advice on what to say when your company is making layoffs, try and avoid Walmart. The retail giant recently closed five stores because of "severe plumbing issues," and released 2,200 people associated with those stores, according to Business Insider. Walmart provided some, er, tips to help cope with being let go, including "eating well, exercising and avoiding stimulants like caffeine, chocolate and nicotine and depressants such as alcohol." Walmart will provide the former workers with résumé-building services, interview coaching and two months of severance pay, Business Insider said, adding that the company says it plans to reopen the stores and employees are welcome to apply for positions at other stores. That's all well and good. But equating cigarettes and alcohol consumption with eating chocolate reflects poorly on the Walmart brand. The retailer comes off as out of touch, not to mention a bit of a killjoy. And does this mean Walmart stops selling chocolates?
A Bad Omen for PR. You no doubt have heard the proverbial knock on PR, namely that the cobbler's kids have no shoes. Put another way, the PR field needs better PR. The first Plank Center Report Card on communication leaders, which was released last week, unfortunately reinforces that notion. The report card points to a "Grand Canyon-sized" gap between leaders' evaluation of their own performance and the marks employees felt their bosses deserve. For example, leaders gave themselves an "A-," while followers gave them a "C+." What is more, 67 percent of PR professionals were satisfied or very satisfied with their jobs; 11 percent were neither satisfied nor dissatisfied and 22 percent were dissatisfied or very dissatisfied, according to the survey. Top leaders were more satisfied with their jobs than those at all other levels. The survey, which took the pulse of 838 U.S. public relations executives and managers, should hit the industry between the eyes. Industry leaders need to take a closer look in the mirror when it comes to their reputation and that of their companies. PR managers have to start treating their communication departments and marketing/PR agencies as their clients. Otherwise, PR's reputation will continue to suffer.