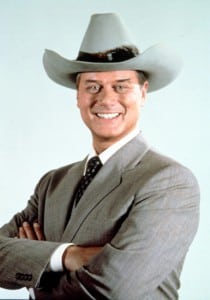 Mystery Wrapped in a Burrito: We know who shot J.R. but what caused E. coli at Chipotle remains a mystery. Last week the burrito maker reported a 44% profit drop for '15 and its first down quarter since it went public in '06. On the upside, the Centers for Disease Control and Prevention declared Chipotle's E. coli outbreak over, yet a federal investigation continues. This week the chain unveils an unprecedented ad campaign to lure customers and closes its doors today to explain enhanced food safety procedures to employees. "[The Feb 8 closing] is a great move, and it needs to be followed up with excellent public communications to all stakeholders...especially, on its clear directives to its teams, the methods to assure safety going forward, and the way it intends to maintain its value proposition for all parties involved,"says 5WPR chief Ronn Torossian.
Study Hall: In PR's unofficial rules, communicating clearly arguably is #1; maybe it's 1B, with spelling people's names correctly being 1A. Still, have you read a government document lately whose long, dense and jargon-loaded sentences made your brain hurt? Thought so. Congress agreed, culminating in The Plain Language Act of 2010, which orders federal agencies to write clearly. (What a concept! Congress orders the feds to write in a way that citizens can understand.) That brings us to a study of 29 federal agencies' Web pages that Visible Thread, a language analysis firm, will release tomorrow. It analyzed up to 100 pages of each agency's pages for: readability, passive voice, long sentences and word complex density. The sad results: The 29 federal agencies surveyed write worse today than they did in 2011, when the law went into effect and Visible Thread's first study of them was released. The U.S. Geological Survey, U.S. Mint and The Smithsonian were the best communicators, the analysis says; the Justice Department's Community Oriented Policing Services was the worst. Long sentences were the main offense. As PR pros know, clear communication is far from a theoretical pursuit. It can raise engagement and sales. It's beneficial to government agencies, too. A revised letter from The Veterans Administration asking beneficiaries to update contact information saved it $8 million in follow-up costs. More proof that clear communication is important? A Visible Thread analysis of the 2016 presidential campaigns' writing mirrored the Iowa Caucus results: Ted Cruz, Donald Trump and Hillary Clinton were the clearest. Though not bound by The Plain Language Act, their writing would be in the top 5 of the feds' list.
On the AVEnue: PR measurement rarely gets mainstream press. So when a post about it appeared last week on Forbes.com, you'd think the measurement community would've rejoiced. No. The main peeve about Robert Wynne's article surrounded his resurrection of Advertising Value Equivalency (AVE). His formula to measure PR's value: PR Dollar Value = AVE x Multiplier of 5. The formula, he writes, was based "…on a six-year study of 72,000 readers" of the L.A. Times. It "determined editorial content was much more valuable than advertisements in terms of awareness, recall and attitudinal impact," according to Wynne, whom PRN regular Katie Paine in 2015 unadoringly dubbed "Measurement Menace of the Year." The rest of the Wynne piece divides PR into three camps: small firms who say only they know the secret sauce of measurement; those who think The Barcelona Principles are "the Bible"; and an unnamed third group, including Wynne. The 2nd half of the piece is a Q&A with Barcelona guiding force David Rockland ( PRN, Sept 21, 2015). Wynne douses the fire somewhat, writing of the Principles, "Although we disagree on AVE, there's a lot of good information...contained in [them]…" Hmmm. "AVEs do not equate to the dollar value of earned media exposure; they represent the cost of paid media, not editorial impact or the value of PR," Margot Sinclair Savell, SVP of measurement at Hill+Knowlton Strategies and a PRN contributor, said. "This has been supported by PR and measurement communities around the world since the Principles were designed in 2010."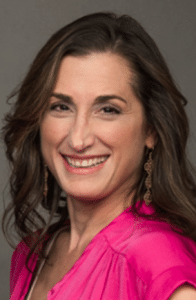 People: After 3 years at Johnson & Johnson, CCO Maggie FitzPatrick is departing. – Online reputation management firm Status Labs named Mike Paul, aka The Reputation Dr, a board advisor. – Speaking of reputation management, Porter Novelli added Greg Jawski as SVP in that area. – VW lightened the load of David Geanacopoulos by hiring a general counsel so Geanacopulos can concentrate on public affairs. – MMC and Rx Mosaic named Lisa Talbot managing director, healthcare strategy, business development.Lisa Talbot, managing director, MMC and Rx MosaicLady n' the Trump: Clear writersDid he cause the E. coli outbreak?
This article originally appeared in the February 8, 2016 issue of PR News. Read more subscriber-only content by becoming a PR News subscriber today.