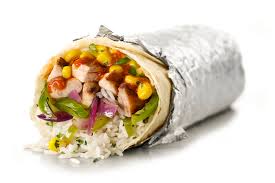 Bell's Tolls Confirmed: We told you last week of unconfirmed reports from CBS News that the Department of Justice (DoJ) was investigating Blue Bell Creameries, claiming the company knew of issues with its ice cream production several years prior to a 2015 Listeria outbreak that sickened 10 people and killed three. In an online article last week, CNN said "a U.S. official confirmed" that Blue Bell indeed is under a DoJ criminal investigation. Generally commended for its transparency during the Listeria crisis—our Katie Paine graded Blue Bell "A" in her May 11, 2015, Image Patrol column in PR News —Blue Bell refused to comment to CNN or anyone else regarding the DoJ story. Later in the week, though, it issued a release that also failed to mention DoJ, yet addressed related issues. "Because Listeria is commonly found in the natural environment, no manufacturer can ever assume it can be entirely eradicated," it said in part. "We expect to periodically find microbiological indications in our facilities. Since our plants reopened, we have tested and will continue to test every batch of ice cream produced, and no products produced have tested positive for Listeria." Last spring the company gradually recalled some of its ice cream and frozen dairy products and eventually in April recalled all its stock (PRN, April 20). The culprit was a food service cup that contained Listeria, found in March. Later the CNN piece notes the Centers for Disease Control and Prevention (CDC) traced the Listeria back to an outbreak in 2010.
After cleaning three production plants, Blue Bell began re-introducing its products to supermarket shelves late in August (PRN, Aug 24). Blue Bell's Twitter and Instagram accounts have chronicled the activity, detailing flavors of ice cream en route to markets. Loyal fans chimed in frequently. An Instagram message, dated Dec 28, noted, "We've started crankin' out ice cream for phase five!" [of its staged re-introduction of product]. An Instagram post of Dec 29 adds details, noting Blue Bell ice cream will reach seven southeastern states beginning Jan 18 and providing a list with dates and locations.
Acid Reflux: Anything Chipotle does these days gets ink. Last week it came out the burrito maker decided early in October to sever ties with Edelman due to the agency's taking on business that posed a conflict. As you'll see below, the largest of Chipotle's E. coli outbreaks came to light later in the month. Chipotle failed to confirm for us whether Edelman's brief included crisis work. Earlier this week Chipotle disclosed it's being subpoenaed as part of a federal criminal investigation of a norovirus in a CA outlet last summer. In addition, the Denver-based company said sales fell 30% last month.
And last, our Dec 14 and 21 editions noted Chipotle brass was upset that the CDC reported cases of E. coli as they were received, creating the incorrect public perception that each case was a new outbreak. There hadn't been any new outbreaks since the one emanating from 11 restaurants in the Pacific Northwest between mid-October and mid-November, Chipotle reiterated. It can't say that anymore. Just before Christmas the CDC reported it's investigating five additional E. coli cases in three more states linked to Chipotle outlets. Since the DNA fingerprint of the new cases differs from that of the late October incidents they "are not being included in the case count" for the previous outbreak, CDC said. This second outbreak includes cases in KS (1), ND (1) and OK (3), with illnesses starting between Nov 18 and 26, CDC said. Chipotle said "none of the ingredients in our restaurants today were present at the time of these illnesses." Should these latest cases constitute a separate outbreak, it would be Chipotle's sixth of 2015, according to Food Safety News. As with the October outbreak, the source of the contamination is unknown. "Officials at [CDC] have indicated that additional cases from similar time periods may still be reported as they make their way through various state health departments to the federal health officials," Chipotle added.
News Bits: Weber Shandwick acquired healthcare integrated marketing communications firm ReviveHealth. Deal terms were not disclosed. – Taft and Partners opened an office in Newark, NJ. NJBIZ recently named Taft NJ's 5th largest PR firm. – Integrated marketing communicator Salt and Company rebranded as Wild Hive. – Rose of Moscow said it will expand into Cuba.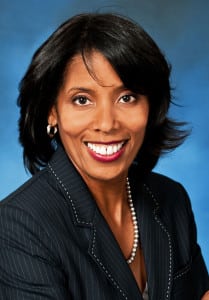 People: Levick chief Mark Irion departed. -- Northrop Grumman elevated Lisa Davis to corporate VP, communications. She replaces the retiring Darryl Fraser, a 37-year veteran. – Steinreich Communications named Daniel Seaman managing director of its Israel office. Seaman directed Israel's press office under six prime ministers. – Porter Novelli named Melissa Kraus Taylor managing director of its Atlanta office. – Allison Rawlings joined NBC Entertainment as SVP of corporate communications. Lisa Davis, Corporate VP, Communications, Northrop Grumman.
This article originally appeared in the January 11, 2015 issue of PR News. Read more subscriber-only content by becoming a PR News subscriber today.