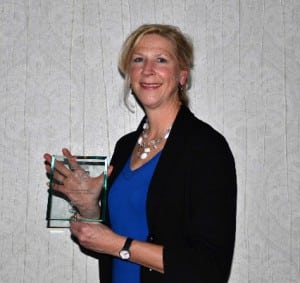 People Moves: Veteran ExxonMobil VP of public and government affairs Ken Cohen will be retiring at year's end, after 38 years with the company. ExxonMobil said it anticipates GM of public and government affairs Suzanne McCarron will replace Cohen, who runs a global staff of several hundred who handle media relations, external communications, government affairs and CSR among other things. – Ketchum's Capstrat said president Karen Albritton will add CEO to her title Jan 1. Founder/CEO Ken Eudy will become chairman. -- Allison+Partners named Jim Selman managing director of its London office. Selman joined Allison+Partners from freuds and was at Rogers & Cowan prior to that. – Hill+Knowlton Strategies added digital specialist Soren Dayton to its D.C. office as SVP. Previously at Prism Public Affairs, Dayton also worked on Sen. John McCain's (R-AZ) '08 presidential campaign. – MWW Public Relations promoted JP Schuerman to president of its western region, overseeing offices in L.A., San Francisco and Dallas as well as MWWPR's national LGBT, travel and west coast technology practice groups. – WE hired Martin Pearce as SVP of agency marketing and brand, a new role for the agency and one that reinforces its recent rebrand ( PRN, Oct. 26). – Frontier Communications Corporation named Peter T. DePasquale VP, communications and corporate affairs. He joins from Praxair. – Rubenstein Public Relations tapped industry veteran Gerry Casanova to fill the newly created role of SVP, client services director. He joins from F-Factors LLC, where he was chief marketing officer and chief media officer. – John Reilly was promoted to SVP, entertainment & multicultural communications at Rogers & Cowan. He's been with Rogers & Cowan since 2001. – CGPR named Nicole Kieser SVP. Kieser recently was planning manager at Fox 25 News. – Christine Wu was named to the newly created role of VP, strategic client solutions, at Time Inc, where she will work on branded content and native advertising, overseeing ad strategy, sales development and B2B marketing. Wu was senior director, corporate marketing, at Sony. – Congrats to Buchanan Public Relations chief Anne Buchanan who was named one of Philadelphia Business Journal's 2015 Women of Distinction. – A special tip of the cap to PRN advisory board member and contributor and Solomon McCown & Company CEO Helene Solomon. Earlier this month the Metropolitan Boston Housing Partnership honored Solomon with the Lowell Richards Award for her outstanding contribution to the field of affordable housing during its annual founders celebration. A former member of Boston's rent equity board, Solomon also led communications for an initiative that preserved the Commonwealth's affordable housing law.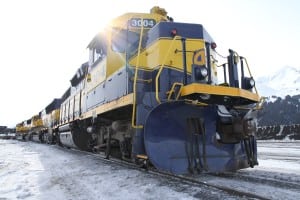 Trip-Toe-Fan: Talk about taking the contrary path. Destination America (DA), a fledgling cable network in the Discovery Communications portfolio, pitched an unusual Thanksgiving special to TV reviewers in an equally unusual way. Instead of deploying the usual superlatives, DA's press team described Railroad Alaska: Real Time Trainride (9am, 2pm encore) as "the slooooowest holiday show ever" and led its press release with "all a-bored!" The release's first sentences: "Is the yule log too exciting for you? When turkey isn't enough to put you to sleep on Thanksgiving, DA has the snoozefest you need." Indeed the special is a natural sleeping aid—it's footage shot from one camera atop a locomotive ambling for 5 hours on the Alaska Railroad. No narration, music and, for the 1-hour clip we watched in advance, no buildings, roads or people; just snow-covered tracks, mountains and the sound of the train's engine. We had to ask about this pitch. Discovery SVP Kristin Brown (PRN, Aug 3) tells us the original idea was to pitch it as a "tongue-in-cheek alternative to football, but group president Henry Schleiff wanted something even more over the top." For Halloween DA had pitched the excitement of a live exorcism (honest), so for Thanksgiving it went in the opposite direction. "Henry came up with the idea to call this the most boring special of all time." From there DA's Charlotte Bigford "let her imagination fly and wrote one of the funniest releases we've ever issued." The reaction? Several media outlets reported it was "the best ever and that it was rare for one to make them genuinely laugh like this did." Yet some reporters, lacking the fun gene, told Brown the release spelled "all aboard" incorrectly. Besides ratings for the special, how will DA measure success? "We already know it's a success by the flurry of coverage the initial announcement generated, the interview requests we've received for Henry and the variety of media interested in the show."
This article originally appeared in the November 23, 2015 issue of PR News. Read more subscriber-only content by becoming a PR News subscriber today.