Johna Burke, Vice President at media monitoring and measurement company BurrellesLuce, is not one to pull the punch. When it comes to measuring communications activities, while there are short cuts to getting the top-line results, the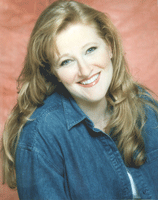 best PR includes qualitative analysis that takes time and perspective. And when it comes to work/life balance, Johna is also a proponent of putting away the BlackBerry and re-energizing for the greater good of your company and your clients. PR News Group Publisher Diane Schwartz recently spoke with Johna from her Arizona office to discuss measurement challenges, the quest for a standard, and why bloggers cannot be ignored.
PR News: In your 20 years in PR, what would you say has been the most significant change in the way communicators measure their media relations efforts?
Johna: More PR professionals understand the need to measure their activities more in-depth. There's been a shift for everything faster – and this has given way to more quantitative analysis.
PR News: So, is that shift a positive change?
Johna: It's necessary, and part of the paradigm shift. But qualitative is always better. Quantitative is really the snapshot – the 30,000-foot-view. Qualitative is the helicopter view.
PR News: What areas of digital media – from blogs to Twitter to Facebook – do you think are the most effective for communicators and why?
Johna: All of the above – you can't manage your PR in a single channel. You need to ask – are we doing what's right and where's our audience? It might be print, it might be broadcast, online video – reach out to your audience based on their choices and where they are.
PR News: What's your take on the proliferation of blogs and clients' needs to measure the blogosphere?
Johna: Blogs are no longer just citizen journalism. In fact, more bloggers are j-school graduates and with journalists moving to the blogosphere many need to be treated as top-tier media.
PR News: What are your BurrellesLuce clients telling you is the most important PR initiatives for them to measure?
Johna: There's a move to a more strategic approach of measuring what matters. The New York Times will always be a priority. But tiering their efforts on where their constituents are is the more strategic approach.
PR News: In this tough economy with a lot of belt tightening, what are a few critical areas of PR you'd recommend that our readers not forsake?
Johna: Professional development. Now more than ever it's important to be relevant with updated skills. There can be a bunker mentality – and it's easy to get behind if you don't maintain your skills. Good media relations, good writing skills, understanding new media capabilities – those who properly maintain these skills will come out ahead in a tough economy.
PR News: What's the most misunderstood area of media measurement?
Johna: That it has to be a costly undertaking and that it's a luxury of PR programs. No CFO has to be asked for permission to do a financial report. Measurement is part of all good holistic PR programs.
PR News: Do you ever think there will be a measurement standard?
Johna: As much as I wish there were, I don't think there will be. The fact that people are talking about it is a good sign but there's no one way to do PR. We should focus on good qualitative metrics like key message trafficking and editorial tone to really give a better overview.
PR News: As the southern region chapter chair of IABC, what are some of the big issues that chapter members want to talk about?
Johna: There are concerns about the positions of their peers being eliminated and keeping themselves marketable. Also, they are all really concerned with being relevant in their skills, particularly in social media, and working to be appropriately part of the communities of their constituents.
PR News: You've worked on the corporate PR side (at U-Haul as director of PR/IR) – what was the most challenging part of that job?
Johna: Same challenges – not enough hours in the day. This was when email was in its infancy and the fax was ringing off the hook. Now, PR pros are truly 24/7. Work/life balance is so important that we can bring that fresh approach to our company and clients.

Johna Burke's Personal Favorites:
Book: Pride & Prejudice (Jane Austen)
Web site (not work related): tmz.com
Travel destination: Kona, Hawaii
Day of the week: Sunday
TV Show: Damages
Blog: Seth Godin
Advice: Be an active listener. There are opportunities in those "aha" moments and only active listeners will be able to hear them.