The creative media industry has expanded well beyond the bounds that we are used to. With the advent of the internet and the increasingly low cost barriers associated with advertising online, media agencies are finding their services are not as sought after, with many companies going with cheaper, smaller firms, or even in some circumstances, their own employee's creations. With these issues arising, what can brands expect from the media agencies in the future? Here are two areas in which media agencies are evolving.
High Costs Means Low Returns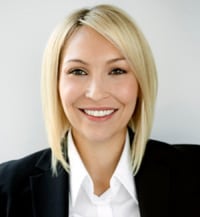 The cost to create content online has been dropping for the past several years. Likewise, the cost to create pages and media content has also been dropping. Many media agencies, with higher wage levels due to inflationary pressures, are experiencing higher and higher overhead costs. The profit margins for media content have been dramatically reduced due to these economic pressures. So how can media agencies cope?
Many agencies are starting to combine with other media agencies in order to share resources, reduce costs, and create a higher profit margin than if they had continued to do business separately. These business combinations are likely to continue into the future in order to preempt these rising costs of business.
Skills are No Longer Rare
Media agencies used to provide a rare and sought-after service for their clients. They could use their skilled employees to create media content and charge a premium price. However, more and more people are starting to earn degrees and gain skills in the area of media arts and design. Many of them are either starting their own companies or just working by themselves to create content that they can sell at a cheaper price, yet reap more profits than they would have if they were a member of the media agencies. This has created an issue for many media agencies.
Luckily for them, these agencies have not been sitting on the sidelines during this whole ordeal. Many media agencies are now offering short term and single use contracts to certain individuals outside of their companies that create content. These contracts are meant to claim excellent user-created content and creative media that has been developed by individuals outside of the organization. Some even offer short-term contracts that enable these individuals to work on content for a period, usually less than a year, and then go their separate ways. But what is in it for the parties?
For one thing, the media agency is able to hire a cheaper form of labor than a salaried, full-benefits employee. The company also creates more efficiency by only paying for time and actively managing its projects, reducing the amount of wasted time that many agencies face when employees are between projects.
The individual benefits from the fact that they are receiving a paycheck, the ability to get their work out there and in a portfolio, and access to lists of possible clients. Working like this also enables these individuals to do only the work that they want to do while not being tied down to a single agency.
So Where Is This All Going in the Future?

The future of creative media and media agencies will have to be full of collaboration in order to survive. Not only will different media agencies have to work together in order to keep their overhead costs down, but they will also have to work with contracted individuals in order to ensure efficiencies. No longer can these agencies claim to have the best and brightest employees, charge premium prices for their services, and neglect user-created content. Media agencies will have to adopt an attitude of collaboration in order to survive.
Erika Kauffman is the Partner, General Manager & Executive Vice President at 5W Public Relations. With over a decade of experience in communications and management at 5WPR, Erika is an integral part of the firm's leadership team and oversees a number of industry practices at the agency.