▶ Media Refusal is Nothing New: Maybe we're not all addicted to the Web, after all. An estimated 1 in 7 Americans, or 15% of the U. S. population, don't use the Internet according to a recent study by the Pew Research Center's Internet and American Life Project.
With everyone and their brother on the Web these days, that figure may appear to be pretty low, but media refusal predates the Web, TV, radio and even the telegraph.
No matter the media technology, there will always be a population of "nonadopters," something to think about for PR people who are spackled to the Internet and pooh-pooh traditional media channels.
Yet media refusal isn't necessarily a choice; just 8% of respondents are intentionally avoiding using the Internet.
The study, which surveyed 2,252 U.S. adults with both mobile and landline phones, also revealed:
• The vast majority of people using the Internet (97%) are doing so on a broadband connection.
• Respondents between the ages of 19 and 29 have the largest adoption figures, with 98% claiming to be online.
• Income is still a big factor for keeping people offline. Nearly one-quarter of the respondents who are not online generate less than $30,000 in annual income. Conversely, only 4% of those making more than $75,000 annually don't go online.
• Most surprising is that only 3% of those absent from the Internet made the decision based on privacy concerns.
Source: Pew Research Center
▶ Rapid Change Online Sparks 'Digital Distress': More than three-quarters(76%) of marketing professionals think the practice has changed more in the past two years than in the past 50, according to a new study by Adobe."Digital Distress: What Keeps Marketers Up at Night?" surveyed 1,000 U.S. marketers and the results indicate that the marketing landscape is changing quickly and will continue to do so.
Here are some of the findings:
• Less than half of marketers (48%) consider themselves highly proficient in digital marketing.
• Only 40% of marketers believe their company's marketing efforts are effective.
• Most (82%) digital marketers have no formal training.
• Two-thirds of all marketers believe their companies wont success unless they have a digital marketing strategy.
• Only 44% said their marketing departments have a great deal of influence on their organizations overall business strategy. PRN
Source: Adobe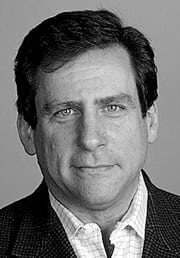 The Measurement Myth
Myth: New technologies have changed the fundamentals of public relations.
Truth: When breakthrough technologies are introduced—and there are now hundreds now making such claims—practitioners may be tempted to organize their communication around the technology rather than the publics they serve. Instead, we must remain focused on using technology to satisfy the needs of our stakeholders.
A good example comes from MasterCard, a company invested in social media monitoring and analysis. Social media conversations about mobile payments showed great consumer enthusiasm but they also raised questions about security and acceptance. Expert analysis revealed that taxi drivers and fast food restaurants generated the highest volume of criticism. These results were shared with Product Development to improve the mobile payments offering and with Marketing to revisit merchant training guidelines in the affected merchant categories. Once improvements were made, customer concerns receded. A fundamental of good public relations involves, well, relating to ones publics. Technology may provide speed, consistency and easy access to information, but public relations remains fundamentally a business of and about relationships.
Mark Weiner is the CEO of PRIME Research-Americas. If you have a PR measurement myth that you would like to dispel, contact Mark at weiner@prime-research.com.
This article appeared in the October 7 issue of PR News. Subscribe to PR News today to receive weekly comprehensive coverage of the most fundamental PR topics from visual storytelling to crisis management to media training.