Nearly a month after it started, the Ice Bucket Challenge continues to be all the rage. A nationwide phenomenon, the challenge offers PR pros key lessons on how to leverage support for cause-related marketing and harness the overall message. The challenge, which helps to raise money for charity, features videos of people dumping buckets of ice water on their heads and then passing the challenge onto their friends and families. By the third week of August, 15 million users had posted information about the challenge on Facebook, with 1.2 million posting videos.
Participants are expected to donate $10 if they have poured water over their head and donate $100 if they have not.
The major beneficiary of the challenge has been the ALS Association, which is focused on research into amyotrophic lateral sclerosis, or Lou Gehrig's disease, a progressive neurodegenerative disease that affects nerve cells in the brain and the spinal cord.
The genesis of the phenomenon is unclear, with attribution to multiple sources. But there's little debate that former Boston College baseball player Pete Frates, who suffers from ALS, put the challenge on the U.S. map.
"This has been a game-changer for the ALS cause," said Carrie Munk, chief communications and marketing officer at the ALS Association, which has received $53.3 million in donations compared to $2.2 million during the same time period last year (July 29 to August 21). The challenge has also attracted more than 637,000 new donors.
"This puts us on a whole new level of awareness," Munk said. "Going forward, we want to acknowledge our 600,000-plus new donors and think strategically about how the money will help move the mission forward. Spending it too quickly would be irresponsible."
GREATER TRANSPARENCY
From a PR standpoint, Munk stressed that transparency must be the hub for all communications related to the challenge—or any financial windfall associated with a cause, for that matter.
In addition to daily updates on its website regarding donations, ALS created a landing page for the challenge featuring a message from President-CEO Barbara Newhouse, videos of celebrities taking the challenge, links to Facebook, Instagram, Twitter and YouTube (where you can see what people are doing related to the challenge), and information to help spread awareness about ALS.
GRASSROOTS
Another takeaway for PR managers: You can't create a viral campaign in a boardroom or a series of marketing meetings in which the communications team is implored to think differently. Any online content that takes off like wildfire is likely to be organic in nature.
The widespread reaction to the Ice Bucket Challenge "proves what nonprofits have known for a long time: personal stories and individuals are an effective way to fundraise," Munk said.
The challenge has been so wildly successful because it's based on participation as opposed to reaction.
Giving consumers the ability to personalize a charitable message—with social channels serving as a catalyst—is crucial for any cause-related campaign. A top-down strategy is a nonstarter.
"People need to participate in order for companies to experience traction in their awareness or reputation goals. The message has to be 'Let's do something together,'" said Michelle Mulkey, partner and CSR practice chair at FleishmanHillard. "Experiential marketing has been a trend for a while, but we're driving our clients to bring it to cause marketing and CSR," she added.
For example, on behalf of PG&E, Fleishman partnered with Donorschoose.org, an online charity designed for people and companies to help students in need. "It's the type of partner that offers participation and engagement versus just check cutting," Munk said.
Sidebar: Chilling Effect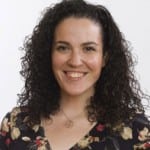 The #IceBucketChallenge has given me a whole new respect for the power of social media, and its influence in reaching the right people at the right time, to truly make an impact where it's needed most. Here are a few PR lessons from the #IceBucketChallenge:
1. Activate the passionate. The #IceBucketChallenge didn't begin as an ALS initiative. In fact, it may have started as a prank among friends. Passionate supporters of the ALS Association leveraged the challenge to support their cause. Cause marketers: Do you know who your biggest supporters are? Are they armed and ready to help you spread the word? Do they have what they need to speak on your behalf and generate awareness among their networks? How can you better educate the people who truly want to see your message "go viral?"
2. Pass it on. One of the most exciting elements of the #IceBucketChallenge is its call to action. Participants nominate their friends and family to take the challenge. The challenge is fun, empowering participants to engage their networks—all of the right ingredients for viral success. While some criticize the effort as ' slacktivism'—the numbers don't lie, and a bucket of water and some ice brought ALS to the forefront of the media, generating widespread awareness for a rare disease while raising millions of dollars.
3. Seize the moment. Although the ALS Association didn't start the #IceBucketChallenge, it is certainly supporting and encouraging it. The association created a robust landing page that included a playlist of challenges, educational resources and ideas for participants to maximize awareness for ALS. By moving swiftly to support the challenge, the ALS Association ensured that it would benefit from the efforts of passionate supporters.
This sidebar was written by Katie Creaser, VP at Affect. She can be reached at kcreaser@affect.com. Follow her on Twitter, @ksafrey.
CONTACT
Carrie Munk, cmunk@alsa-national.org; Michelle Mulkey, michelle.mulkey@fleishman.com.
This article originally appeared in the August 25, 2014 issue of PR News. Read more subscriber-only content by becoming a PR News subscriber today.